Contribute
Your support helps us cover dance in New York City and beyond! Donate now.
THE HEATHER LANG SHOW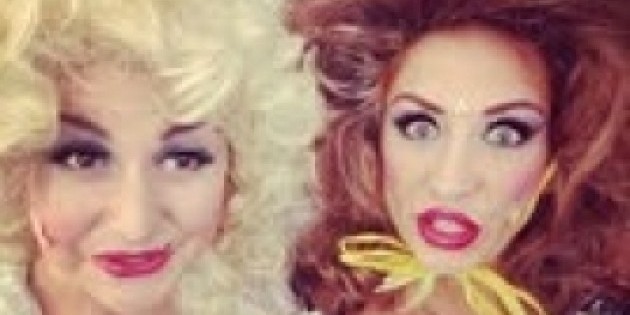 by ELEANOR BAUER and VICE VERSA
THE HEATHER LANG SHOW by ELEANOR BAUER and VICE VERSA
Trash Is Fierce, Episode 2: Destiny's Realness™
Tuesday 8th January, 7pm
10-39 Jackson Avenue, Long Island City
Thursday 10th January, 9:30pm
123 East 24th Street, Manhattan
(doors open at 9, show starts promptly at 9:30)

THANKING YOU for reading and marking your calendars and/or inner sun-dials!
*** THE TRASH IN ME SALUTES THE TRASH IN YOU ***

With love from your hosts,
Witty Banteur & Duané Readé
DON'T STAND IN YOUR OWN WAY! LET DESTINY'S REALNESS™ IMPROVE YOUR LIFE !!!!
- Discover why Trash Is Fierce, how Trash Gets Fierce, and how you can do it at home!
- Hone your recycling skills
and
your interpersonal skills,
simultaneously
!
- Bring organization to your basement, your closets,
and
your inner depths,
all at once
!
- Align your chakras
and
your shelves,
with the same products
!
- Learn how a thing is not just one thing, but a thing 'n' a thing 'n' a thing tha-thing thing thing !
- Get in touch with your Inner Baby Girl, Inner Baby Boy, and/or Your Full Grown Self!
- Illuminate and clarify your flash-light-within to see the brilliance of things you thought you'd never use again!
- Open up your inner mind's eye to the realnesses within realnesses all around you!
- If you can't make it, send a friend ~ Sharing is caring!