THE HEATHER LANG SHOW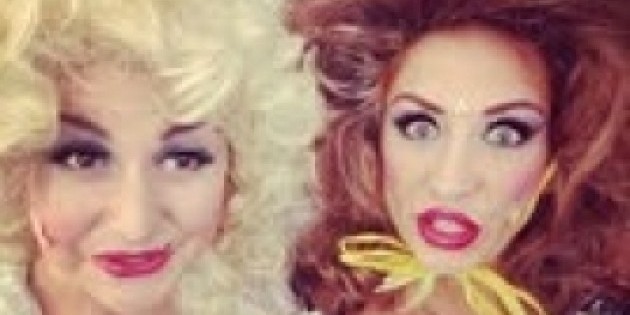 by ELEANOR BAUER and VICE VERSA
THE HEATHER LANG SHOW by ELEANOR BAUER and VICE VERSA
Trash Is Fierce, Episode 2: Destiny's Realness™
Tuesday 8th January, 7pm
10-39 Jackson Avenue, Long Island City
Thursday 10th January, 9:30pm
123 East 24th Street, Manhattan
(doors open at 9, show starts promptly at 9:30)

THANKING YOU for reading and marking your calendars and/or inner sun-dials!
*** THE TRASH IN ME SALUTES THE TRASH IN YOU ***

With love from your hosts,
Witty Banteur & Duané Readé
DON'T STAND IN YOUR OWN WAY! LET DESTINY'S REALNESS™ IMPROVE YOUR LIFE !!!!
- Discover why Trash Is Fierce, how Trash Gets Fierce, and how you can do it at home!
- Hone your recycling skills
and
your interpersonal skills,
simultaneously
!
- Bring organization to your basement, your closets,
and
your inner depths,
all at once
!
- Align your chakras
and
your shelves,
with the same products
!
- Learn how a thing is not just one thing, but a thing 'n' a thing 'n' a thing tha-thing thing thing !
- Get in touch with your Inner Baby Girl, Inner Baby Boy, and/or Your Full Grown Self!
- Illuminate and clarify your flash-light-within to see the brilliance of things you thought you'd never use again!
- Open up your inner mind's eye to the realnesses within realnesses all around you!
- If you can't make it, send a friend ~ Sharing is caring!