THE SIMON BOLIVAR NATIONAL YOUTH CHOIR And LIMON DANCE COMPANY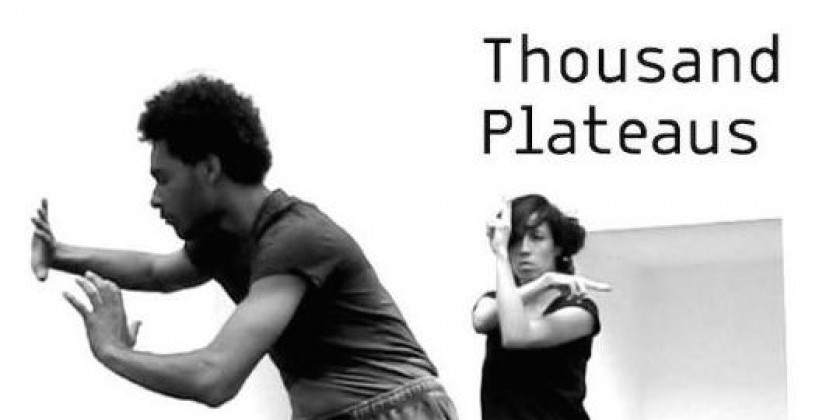 In "A CELEBRATION OF MUSIC AND DANCE"
THE SIMÓN BOLÍVAR NATIONAL YOUTH CHOIR
And
LIMÓN DANCE COMPANY
In
'A CELEBRATION OF MUSIC AND DANCE'
Monday September 17 at 8 PM
Alice Tully Hall/Lincoln Center, Broadway & 65th Street
Tickets: 0-40; students & seniors 0
Reservations: CenterCharge, 212.721.6500 or
www.lincolncenter.org
The Limón Dance Company is proud to announce a collaboration with the remarkable Simón Bolívar National Youth Choir of Venezuela, composed of 100 glorious voices from "El Sistema," founded in 2006 by José Antonio Abreu and conducted by Lourdes Sánchez. One performance only, sponsored by CITGO: Monday September 17, 8 PM, at Alice Tully Hall/Lincoln Center.
The program's first half will feature the Choir in songs by Randall Thompson, Frank Martin, César Alejandro Carrillo, Trond Kverno, Kristof Penderecki, and Eric Whitacre, followed by "Venezuelan Breeze" – songs by Venezuelan composers Antonio Estévez, Molisés Moleiro, Antonio Lauro, José Antonio Calcaño, Gilberto Rebolledo, Simón Díaz, Luis Laguna, Pablo Camacaro, and Rafael Suárez.
The Limón Dance Company, directed by Carla Maxwell, will join the Choir for the second half of the evening in a performance of one Limón's most towering achievements: his "Missa Brevis," created to Hungarian composer Zoltan Kodály's "Missa Brevis In Tempore Belli" (A Short Mass in Time of War). The score was created under great hardship while the composer was hiding in a church basement during the siege of Budapest at the end of World War II. Kodály did not imbue the work with his characteristic Hungarian touches, but clearly intended it to be an act of spiritual supplication rather than a gesture of nationalism. José Limón was inspired to create his stirring work after returning from a tour of Europe. The cities were still in ruins; yet the people had an optimism and hope about the future and their identity which moved the choreographer. "These people are vital and undefeated," he wrote. "They are without rancor, without hatred. They have a heroic serenity. I'm going to do a dance about it – in the ruins, I found a dance." The large-ensemble work is a memento to cities destroyed during WWII and to those unconquerable qualities in human beings that compel the spirit to rise in hope and to survive.
MORE ABOUT THE SIMÓN BOLÍVAR SYMPHONIC YOUTH CHOIR
Director: Lourdes Sánchez
Assistant Director: Juan Leonardo Gorrin
Voice Teacher: Margot Pares Reyna
Coordinator: Alejandro Gil
The Choir was born out of the initiative of Maestro José Antonio Abreu to create a high level choral group integrated by young singers from "El Sistema": singers not only from Caracas, but from each and every city of Venezuela. Founded in 2006, the Choir has already developed a repertory centered in the great symphonic literature including works by Mahler, W.A. Mozart, Beethoven, Villa-Lobos, Holst, J.S. Bach, Handel, Penderecki, and more.
In January 2012, The Choir was the main choir in the final concert at the Mahler Festival that took place in Caracas in "Dudamel por la Paz" (Dudamel for peace) concerts cycle, directed by Maestro Gustavo Dudamel. In June 2012, the Simón Bolívar Youth Choir enjoyed a successful tour to Germany, participating in the Deutsches Chorfest 2012, which included the Alte Oper in Frankfurt and concerts in Wuppertal, Koln, and Kelkheim.
MORE ABOUT THE LIMÓN DANCE COMPANY
Currently celebrating its 65th Anniversary Year, the Limón Dance Company has been at the vanguard of American Modern Dance since its inception in 1946 and is regarded as one of the world's greatest dance companies. Under the direction of Carla Maxwell, the Company is the living legacy of the philosophy of theater developed by José Limón and his mentors, Doris Humphrey and Charles Weidman, whose innovative works revolutionized American dance. The Company is internationally renowned for its technical mastery and dramatic expression, and demonstrates both the timelessness of Limón's works and humanistic vision that guides the repertory choices. Among its many honors, the José Limón Dance Foundation was awarded a 2008 National Medal of Arts, the nation's highest honor for artistic excellence.
www.limon.org
Contact at Limon: Gabriela Poler-Buzali, gpolerbuzali@limon.org