THIRD ANNUAL JERSEY TAP FEST HIGHLIGHTS 14 PLUS TOP AND EMERGING TAP PROFESSIONALS TO BLOOMFIELD NEW JERSEY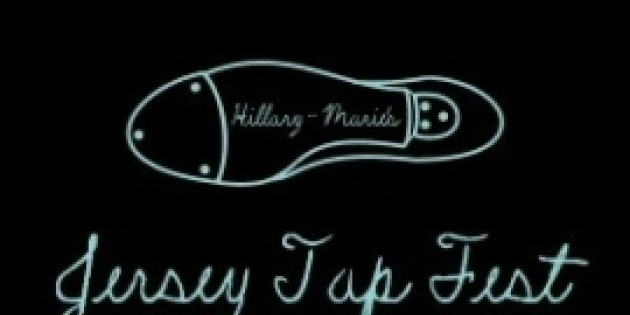 One Night Only TAP N TIME Program Held at Westminster Arts Center
THIRD ANNUAL JERSEY TAP FEST HIGHLIGHTS 14 PLUS TOP AND EMERGING TAP PROFESSIONALS TO BLOOMFIELD NEW JERSEY
One Night Only TAP 'N TIME Program Held at Westminster Arts Center
Festival Features 25 Tap Classes, Top Tap Professionals, Jam Sessions, Student Showcases and more
BLOOMFIELD, N.J., August 17, 2012 –
Jersey Tap Fest,
the third annual garden state tap dance festival, will take place August 23-26 in Bloomfield, NJ, offering 25 tap dance classes and a main stage celebration event TAP 'N TIME. The four-day festival also provides the public various opportunities to participate and interact with tap dancing through a jam session, student showcase and faculty meet and greet. TAP 'N TIME, held August 25, 7:30 p.m. at Bloomfield College's Westminster Arts Center, will showcase the dazzling, tapping feet of 14 top tap dance soloists, ensembles and young emerging tapdance artists.
Directed by Hillary-Marie Michael, the TAP 'N TIME program will feature 2011 Bessie Award winner Michelle Dorrance, awarded for pushing the boundaries of tap dance in her work with her new company, Dorrance Dance. The inspirational one-legged tap dancer Evan Ruggiero will provide a special performance – amputated in 2010 as a result of bone cancer, Evan fashioned a peg-leg inspired by famous tap legend "Peg-Leg Bates" and continues to dance professionally defying all odds again and again. The program also includes performers Karen Callaway Williams (NJTAP, Riverdance), Maurice Chestnut (NJTAP, Bring in da Noise Bring in da Funk), Jason Janas (Imagine Tap, Tap Stars), Jeff Foote (NJTAP), Hank Smith (Associate Professor at Bloomfield College), Kyle Wilder (NJTAP), Josie Say (lindy hop), Hillary-Marie Michael, Boston Tap Company (dir, Sean Fielder), Hands Down Tap Project (dir, Nick Dinicolangelo), NJTAP2 (dir, Deborah Mitchell), Beat Club Crew's Boys (dir, Eric Samson), and more.
"Tap 'n Time is guaranteed to be the best tap dance show that New Jersey will see this summer," says founder and director, Hillary-Marie Michael. "We are committed to tap dance by being dedicated to its advancement for the purposes of promoting and preserving its tradition,history and musicality as an American art form."
A native of New Jersey, festival founder Hillary-Marie Michael was recognized in Dance Studio Life Magazine's March/April 2012 issue as one of the youngest successful directors and producers on the tap scene. She joined New Jersey Tap Ensemble in 2006 and is featured in the documentary I Can Still Do That, mentored by and assistant to living legend Dr. Harold 'Stumpy' Cromer. As an acclaimed soloist and ensemble member, Hillary-Marie has been featured at the world renowned Apollo Theater, Mayo Arts Center, NJ State Theatre, NJPAC, SOPAC, The Copacabana, The Duke Theatre, F.I.T., Peter Norton Symphony Space, Banks Arts Theatre, Smithsonian Museum, and more. She has performed alongside Maurice Chestnut at the Harlem Stage, in Lisa LaTouche's group Tap Phonics, as a guest artist with the Boston Tap Company in their signature show Rhythm in the Night and made her television debut on "The Colbert Report." Hillary-Marie performs weekly at the Cotton Club as part of Dormeshia Sumbry-Edwards' "Sophisticated Ladies." Hillary has taken to motivational speaking, sharing her entrepreneurial views and dreams for the younger generation at conferences such as TedXTalks.
More information can be found at http://www.jerseytapfest.com.
TAP 'N TIME Ticket and Venue Information
Tickets can be purchased online at
http://www.brownpapertickets.com/event/263073
or by calling 1-800-838-3006. Prices for TAP 'N TIME performance range from 5 - 2. Tickets will also be available for purchase prior to show at the Westminister Arts Center box office. The venue is located at Bloomfield College, 449 Franklin Street, Bloomfield, NJ, 07003.
2012 Jersey Tap Fest Schedule
Jersey Tap Fest | Thursday, August 23 – Sunday, August 26
Location: Broadway Performing Arts dance Studio, 257 Broad Street, Bloomfield, NJ
Registration and Schedule: http://www.jerseytapfest.com/registration.htm
Jam Session: August 23, 7:30 p.m., 0
Student Showcase: August 24, 7:30 p.m., 0
Shim-Sham Class: August 24, 2:30 p.m., FREE
Faculty Brunch: August 25, 11:30 a.m., 0
###
About Jersey Tap Fest
Founded by Hillary-Marie Michael, Jersey Tap Fest provides repertoire and master classes to encourage today's young, emerging tap dance artists. The festival provides non-competitive opportunities of self-advancement and networking for the basic tapper, tap teacher, tap enthusiast, pre-professional and professional artist and tap master. The stimulating, demanding and rigorous program serves diverse students with great passion for tap dance in the tri-state area, and provides participants with opportunities to perform giving them valuable experience. Jersey Tap Fest is focused on serving tap dance, teaching its history, preserving its percussive traditions and promoting tap as a cherished American art form.