TOMORROW, GO BACK TO 1969 | I HAVE A TIME MACHINE (AKA A NEW PERFORMANCE)‏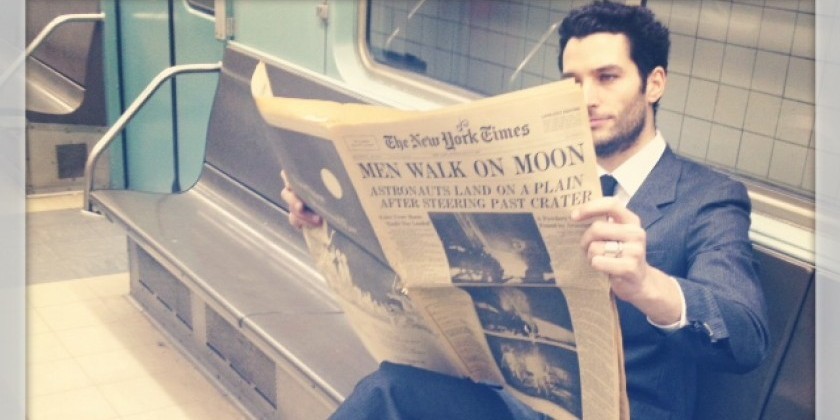 Company:
Museum of Transit
PLATFORM; A new series of cross-disciplinary programs created by the public for the public. Join the Transit Museum for an evening of live performance, stop animation, Greek choruses, puns, yarn bombing, and a walk on the moon – all set against the backdrop of our 1936 subway station home.
New York Transit Museum Downtown Brooklyn
presents
NEIL
TOMORROW, GO BACK IN TIME WITH ME
APRIL 10th 6:30-8:30pm
(performance at 7 & 8pm)
Museum of Transit, boerum place, Brooklyn TICKETS
use code FFCREATE14 at checkout for $5 tickets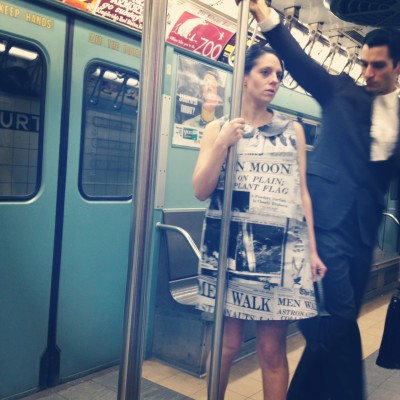 ABOUT
Surreal, Evocative, Historical, An immersive Dance-Theatre performance taking place in a 1963 subway car at the New York Transit Museum. A woman is costumed in a paper period dress made of newspaper from the day Neil Armstrong walked on the moon.

Collaboration with Composer, Christopher North 
ChristopherNorth.com

SUPPORT THE PROJECT
Please consider making a tax-deductible contribution. Your generous contribution will fund the performers and costume designer as we raise for minimum expenses:
Support $20-100,  free ticket to the show
Support $150-500, Ticket + Yearly Museum Pass 
DONATE NOW!
Fractured Atlas is a 501(c)(3) public charity. Contributions for the purposes of Carte Blanche Performance are tax-deductible to the extent permitted by law.