TROY OGILVIE || THE PLAYGROUND NYC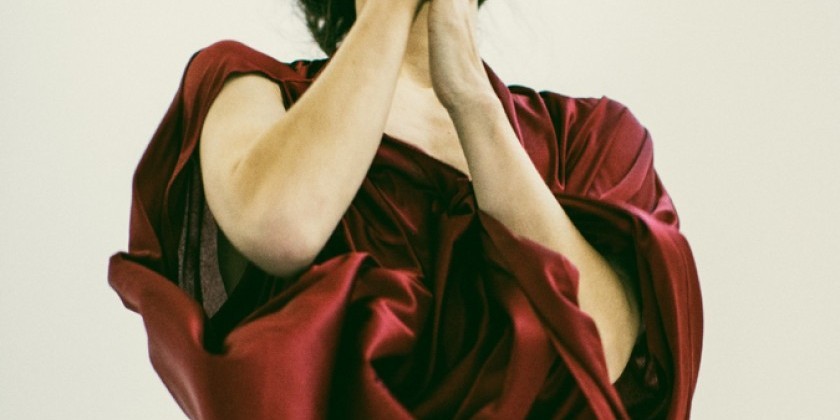 Company:
THE PLAYGROUND NYC
TROY OGILVIE
MONDAY || 12/10
12:00PM - 2:00PM
$5
Gibney Dance: Agnes Varis Performing Arts Center, 280 Broadway NYC
Entrance 53A Chambers
The Playground NYC allows dancers to experience various choreographic styles and ideas, engage with a new community of dancers, and gather resourceful information and inspiration from the array of choreographers involved. In turn, established choreographers are paid for their creative investigations, are given free space to explore new movement with professional dancers, and are provided with the opportunity to establish relationships with new dancers and fellow choreographers.  
BIO:

Troy Ogilvie performs, teaches, choreographs, and directs.  She currently dances solos by Margie Gillis, Itzik Galili, and Roy Assaf, teaches Improvisation, creates choreography wherever will have her, and is one of the Creative Directors for The McKittrick Hotel's (home of Sleep No More) SUPERCINEMA & McKittrick Masquerade parties.

Troy has danced for and collaborated with choreographers - Andrea Miller, Sidra Bell, Zoe Scofield, Gabriel Forestieri, Idan Sharabi, Itzik Galili, Shannon Gillen, Margie Gillis (as a participant in the The Legacy Project/Le Projet Heritage), Austin McCormick, Harumi Terayama, Malcolm Low, Patricia Noworol, and Belinda McGuire; violinist - Liv Heym; theater company - Punchdrunk; and director - Peter Sellars.
Troy's solo show, PRISM, features "Bloom" by Margie Gillis, "Little Tiny Bite" by Itzik Galili, and "A Girl" by Roy Assaf. In 2017, PRISM was performed at Theatre 80, Gina Gibney 280, and as a part of the Out of Israel Festival. Participants from Troy's classes at The Playground NYC and Dance Project of Washington Heights also participated in the performances.

In 2017, PRISM was performed at Theatre 80, Gina Gibney 280, and as a part of the Out of Israel Festival. In 2013, Troy toured internationally with the LA Philharmonic, performing the role of "Mary" in Peter Sellars' "The Gospels According to the Other Mary," composed by John Adams. She also collaborated with violinist Liv Heym in "Music in Dialogue with Movement", creating a duet inspired by tango and tarantella. In 2014, she performed in The Metropolitan Opera's production of "Prince Igor" with choreography by Itzik Galili. From 2013-2015, Troy performed as Lady Macbeth alongside Nicholas Bruder's Macbeth in Punchdrunk's "Sleep No More."  Troy has continued with Sleep No More's special events team as rehearsal director, assistant to the choreographer, performer, and choreographer. In 2015, Troy performed in Patricia Noworol's (PNDT) "Replacement Place" at New York Live Arts and in 2017 she performed in PNDT's "TREMENDOUS" at La Mama. Troy is currently touring "Clear & Sweet"with zoe | juniper.

As a dancer for Gallim Dance (2007-2012), Troy was an original cast member in I Can See Myself in Your Pupil (2008), BLUSH (2009), Wonderland (2010), For Glenn Gould (2011), Mama Call (2011), and Sit, Kneel, Stand (2012). As rehearsal director for Gallim Dance, Troy rehearsed Andrea Miller's work with NYU Tisch, Ballet Hispanico, The Juilliard School, The Steps Ensemble, The School at Jacob's Pillow, New Jersey Dance Theater Ensemble and Vancouver's Art's Umbrella.  She taught Gallim Dance master classes at Wesleyan University, Barnard University, and Skidmore College. Working with Sidra Bell Dance NY (2007-2010) resulted in solo work, Overtures (2009), as well as Chimeras (2008), House Unrest (2009), Revue (2010), and Beautiful Beast: The Other Face (2010).
As a teacher, Troy has offered her classes at Marymount Manhattan, Gina Gibney 280 Broadway, Peridance, Walnut Hill, Prometheus Dance, Dancing Ground (New Orleans), MOVENYC, the Movement Invention Project, The Performing Arts Project (Panorama), Rutgers University, The Joffrey Ballet School, New Jersey Dance Theater Ensemble, and Brooklyn's Dancewave. She has choreographed on Contemporary Dance Wyoming, less than greater than (2016), and has choreographed solos in collaboration with Lauren Wingenroth as a fulfillment of Barnard graduation Galatea (2015), and for Andrea Murillo as a part of The Current Sessions, Volume IV, Issue II legacy part one (2014).  
Troy was Founding Collaborator, Faculty Member and Program Manager of the Movement Invention Project from 2009-2017 (Artistic Director, Alexandra Wells).  Troy is the Assistant to the Artistic Director and Board Member of Springboard Danse Montreal. A native of New Jersey, Troy began dancing with ballet, tap, jazz, and musical theater and graduated from The Juilliard School in 2007.
Photo Credit: Franziska Strauss