"TULA," a new work by Stefanie Nelson Dancegroup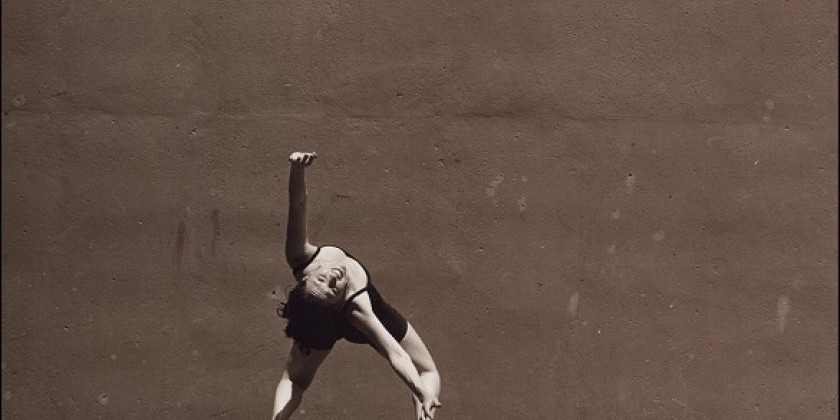 Company:
Stefanie Nelson Dancegroup
TULA
MARCH 27-29, 2015 at 8pm
A new work by Stefanie Nelson (Choreography) & Wendy Leigh Wilf (Concept and Music)
at Triskelion Arts' Muriel Schulman Theater: 106 Calyer Street, Brooklyn, NY 11222
Brooklyn, NY – Triskelion Arts presents the premiere of TULA, a new work for five dancers by choreographer Stefanie Nelson and composer Wendy Leigh Wilf. TULA, meaning "balance" in Sanskrit, is an evening-length work based on the chakras. As the piece progresses, the music cycles through a variety of corresponding styles including jazz, blues, and rock; the movement draws from both physical and non-physical associations with each chakra. TULA brings both performers and audience on a captivating musical and visual journey.
The Company: Stefanie Nelson Dancegroup was established to foster and promote an appreciation of the study of the art of movement and dance; to integrate the artistic, cultural, and educational aspects of movement and dance through performances, classes, and workshops; and to promote interdisciplinary artistic collaboration among artists in all artistic disciplines.
Stefanie Nelson is the Founder and Director of Stefanie Nelson Dancegroup, based in NYC, and DANCE ITALIA, a summer dance program for pre-professional and professional contemporary dancers in Lucca, Italy. Ms. Nelson's choreography has been presented internationally in Canada, Mexico, and throughout Italy in Florence, Genoa, Lucca and Prato. Recent commissions include SUNY Purchase College and Sam Houston State University. Ms. Nelson has been an artist in residence at the Baryshnikov Arts Center (NYC), The Yard (MA), Florence Dance Center (ITALY), Scuola Fuoricentro (ITALY), and Dance New Amsterdam (NYC). Featured performances include Jacob's Pillow, DanceNOW @ Joe's Pub and Dance Theater Workshop, Festival de la Ciudad (Mexico), Schegge di Danza: Miniature Pucciniane (Lucca, Italy), Lincoln Center Out of Doors, La Mama MOVES, Boston Cyber-Arts, and Mamapalooza. Independent projects include Plan-B, a feature film starring Diane Keaton. In 2014, Ms. Nelson was identified as an Emerging Leader in the Arts Administration Field by the New York Foundation for the Arts, and is participating in a year-long professional development program sponsored by American Express.
Featuring performers: Erik Abbott-Main, Emily Giovine, Mor Mendel, Ali Schechter, and Benjamin Wolk
Light design by Andrew Dickerson
Wendy Leigh Wilf is a composer, lyricist, and jazz musician. Her most recent project, BEATSVILLE, for which she wrote music and lyrics, was seen at the NAMT Festival in New York City and the Danish Academy of Musical Theater in Copenhagen, and will be further developed this spring at NYU. Wendy is a graduate of Northwestern University, an alumnus of the BMI Workshop, and holds a Masters in Jazz Piano from the Manhattan School of Music. Wendy lives in New York City with her husband, lyricist/librettist Glenn Slater, and their two sons.
TULA has received support from the Duke Energy Foundation, the Andrew W. Mellon Foundation administered through Triskelion Arts, in part, by public funds from the New York City Department of Cultural Affairs in partnership with the City Council, and the New 42nd Street studios.