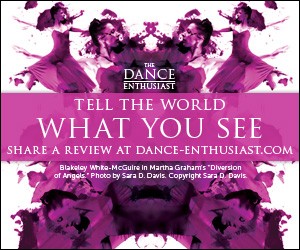 Tango y Vida
Company:
Tango y Vida
Queens Theatre in the Park (QTP)'s Chase 2010 Latino Cultural Festival, taking place from July 29 to August 8 at Queens Theatre in the Park, presents "Tango y Vida", a dance revue, on Sunday, August 1, 2010 at 7pm. The performance takes place at the Queens Theatre in the Park, Flushing Meadows Corona Park, Flushing, NY. Tickets are 5 the day of the performance, 0 in advance, and 8 dollars for multi-show purchases. Tickets are available online at
www.queenstheatre.org
and by phone at 718-760-0064, Tue-Sat, 12-6pm.
This is the 14th year of the festival, which features 12 additional events, including music, dance, comedy, spoken word, film, and family-friendly performances, such as a concerts by Leon Gieco, a pop-folk musician who has been called the Argentine Bob Dylan, and Carlos Varela, one of Cuba's most talented and emblematic artists.
"Tango y Vida" ("Tango and Life")
ix dancers, seven musicians, a singer and an actor, presenting the history of tango live onstage.  In a seductive performance, these international artists embody the heat, the energy, and the controlled abandon that is the Argentine Tango.  "Tango y Vida" is truly multi-cultural experience! Appropriate for ages 15 and up.
is a dance revu incorporating s