Tap Superstar Cartier Williams To Teach Workshop Series In NYC‏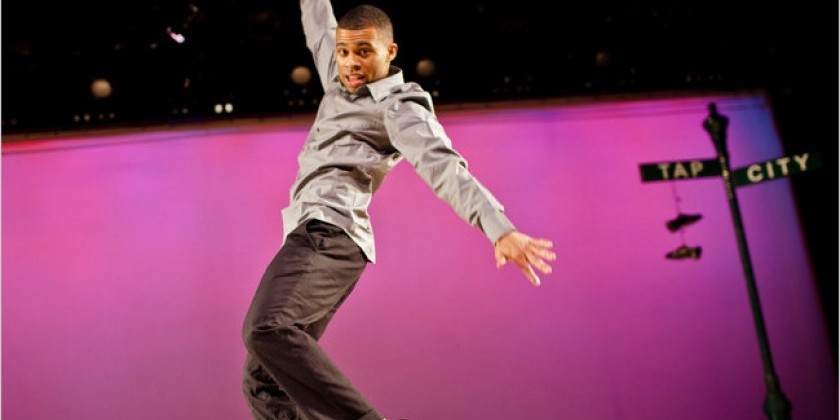 Company:
Cartier Williams
Tap superstar Cartier Williams will be teaching a nine-month workshop series in New York City teaching the art of Hoofing!

The series is presented by Cartier Williams Dance Theater, and will teach advance beginner/intermediate level students ages 10-18 how to "Hoof like a pro!" Weekly classes will be held in NYC on Friday evenings beginning on September 5th and ending on May 29th.

Tap students will learn directly from the hoofing legend while they explore rhythms, including African Congo Beats, Latin Rhythms, Irish Jig and more. Williams will help the dancers to work on their skills, learn new moves and refine their technique. There will be a performance for all participating students at the end of the series. Registration is required at cwdancetheater@yahoo.com.
 

About Cartier Williams:

Cartier Williams is a hoofer, choreographer, filmmaker and performer hailing from Washington, D.C. He began his tap dancing career at the age of four and has been active in the tap dance community ever since. Throughout his career, Cartier has had the opportunity to dance with a multitude of tap pioneers and masters, including Gregory Hines, Savion Glover, Peg Leg Bates and the Nicholas Brothers. He has appeared on "The Oprah Winfrey Show," "The Tonight Show," "Good Morning America" and CNN. Cartier has performed for President Clinton, co-starring with Bebe Neuwirth in the PBS special "In Performance at The White House."  He also performed for President George W. Bush at the 2006 Congressional Picnic at the White House. Cartier is currently continuing to develop multiple musical productions, as well as expanding his brand with products including tap shoes and instructional videos.