Contribute
Your support helps us cover dance in New York City and beyond! Donate now.
The 4th Annual Collaborations in Dance Festival at Triskelion Artsa Aldous Theater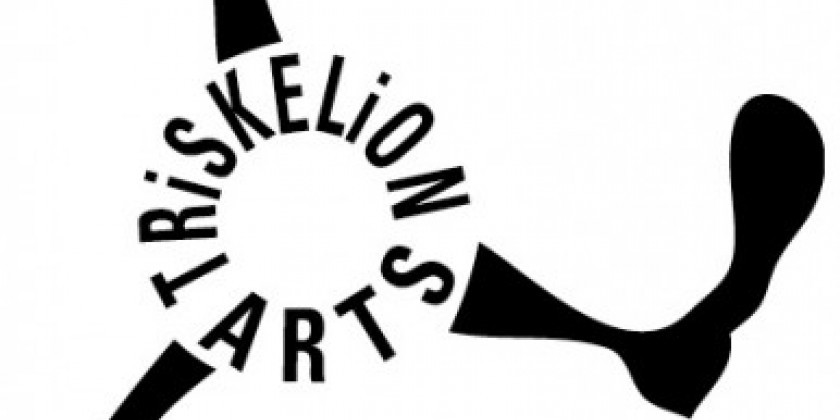 August 16-19, 2012 @ 8pm
The 4th Annual
Collaborations in Dance Festival
at Triskelion Arts' Aldous Theater
118 North 11th Street (between Berry and Wythe), Brooklyn, NY 11249
L Train to Bedford Avenue
August 16-19, 2012 @ 8pm
Brooklyn, NY – This four-night festival will showcase new works by choreographers and their collaborators in dance, film, video, music, visual arts, and a smorgasbord of other disciplines. Collaborations in Dance is a celebration of artists reaching across boundaries to embrace a shared creative process. The result is a collection of experimental pieces that have the potential to reach further and say even more.
The full line-up of artists for this year's festival includes: Amy Cova Dance, Rebecca Hite/Reject Dance Theatre, ANAE (A. Nia Austin-Edwards), Glitter Kitty Productions, Vangeline Theater, Maya Kite and Dancers, Lindsey Mandolini, Megan Mazarick and Mason Rosenthal, Danah Bella/colectivo caliban, Allison Jones Dance + A // V club (Sam Hart & Sam Silver), JPB Lighting/Becky Radway Dance Projects, Rebecca Bryant/Past Modern Performance Duo, Suzzanne Ponomarenko, Lola Lola Dance Theatre/Jessica Bonenfant, Jenni Hong Dance, Kate Bishop/Option 1, and radeke dance theatre.
About the Artists
Reject Dance Theatre (RDT), a collective founded by Smith College MFA alums Rebecca Hite, Stephanie Simpson, and Stephen Ursprung, will be presenting The Tale featuring a live storyteller to help guide the work and provide audience interaction. colectivo caliban explores the possibility or impossibility of welcoming a stranger into their fold with In the memory of Hope, a generative sound and movement installation. Kate Bishop/Option 1 is focusing her work on dialogue, which in any setting, she feels, is often contraindicated by movement, silence, inflection and word choice, to reveal a thought other than what is heard. Often two very different conversations are being had between the participants. Vangeline Theater will present 7642 with collaborator Jonathan Nosan, featuring a mix of clowning and Butoh. Maya Kite and Dancers is presenting Tasmanian Devils, created through a three-part collaboration and inspired by a photograph taken by Larry Pratt. With Larry's help, as well as composer Amber Vistien, Maya has sought to bring this photograph to life through dance. Brooklyn-based radeke dance theatre will present In a Queer Time and Place, marking the first collaboration between contemporary apparel designer Ra'mon-Lawrence Coleman and choreographer Brent Radeke. Centered around two men, this duet -- inspired by the book of the same name by J. Jack Halberstam -- seduces the viewer into a queer world of elusive intimacy with haunting sound design by DJ Hilary Davis adding layers of texture, meaning, and chaos. Suzzanne Ponomarenko presents Lily, developed using breath as the source of movement and featuring original music by composer Robbie Torres. Glitter Kitty Productions' The Devil's Ballet is a narrative dance-theatre work that includes puppetry, music, and dance, loosely based on an old Estonian Legend of the night the devil wed. Megan Mazarick and Mason Rosenthal collaborate in their work Mining the Mine of the Mind for Minderals, transforming into a variety of scientists, gurus, animals, plants, and minerals to investigate human consciousness. Mining the Mine of the Mind for Minderals is what happens when dance, theater, neuroscience, and spirituality collide in a TED-talk-gone-wild format. ANAE (A. Nia Austin-Edwards) takes on war and militainment in My Rifle, the story of war finding all voices in one voice. Dancer Rebecca Bryant and musician Don Nichols work together as Past Modern Performance Duo, dedicated to integrating dance and music into thought-provoking performance in order to speak to contemporary viewers in a multi-media language that enlarges the definition of performance. Lindsey Mandolini presents Dead Denim, a kinetic experiment exploring the relationship between theater dance and inherent movement by placing dancers and non-dancers in the context of a live music performance by the Brooklyn-based conceptual dance rock duo, Teen Commandments. Amy Cova Dance will premiere a darkly comedic work inspired by the legend of Typhoid Mary, sharing the space with original claymation and video projection composed by Jessie Brugger and an original music score composed by Brian Trahan. JBP Lighting presents Discover Color, an exploration of the power of color to change our perception of movement created by collaborator Becky Radway of Becky Radway Dance Projects. ALLISON JONES + A // V club will be showing ab initio, or "from the beginning," a methodology employing primitive components to incrementally build a functional representation of natural processes. This multi-disciplinary collaboration uses the stage as an exploratory space where performers construct a world through relationships across expressive media. Jenni Hong Dance's Rewind is a physically and emotionally charged dance duet with collaborator Marcos Duran that explores one's struggles with time and contingency during moments of regret.
For further details and specific schedules, please see
www.triskelionarts.org
.
Tickets are 5 - general admission. To reserve tickets, email info@triskelionarts.org or call 718-599-3577.
This event is supported, in part, by public funds from the New York City Department of Cultural Affairs.
--
Lauri Berritta, Public Relations
TRISKELION ARTS - a performing arts venue and rehearsal space in the heart of Williamsburg
118 North 11th St, 3rd Floor, Brooklyn, NY 11249
www.triskelionarts.org
Triskelion Arts has a two-fold mission as a 501(c)3, non-profit organization: To foster the development and presentation of the performing arts by providing quality, affordable, accessible rehearsal, class, and performance space to the general public and to provide opportunities to the arts community, including resident companies, for the creation and presentation of new work.