The Ailey Extension Rings in the New Year with Holiday Revelations Classes + "Get Fit in "14"‏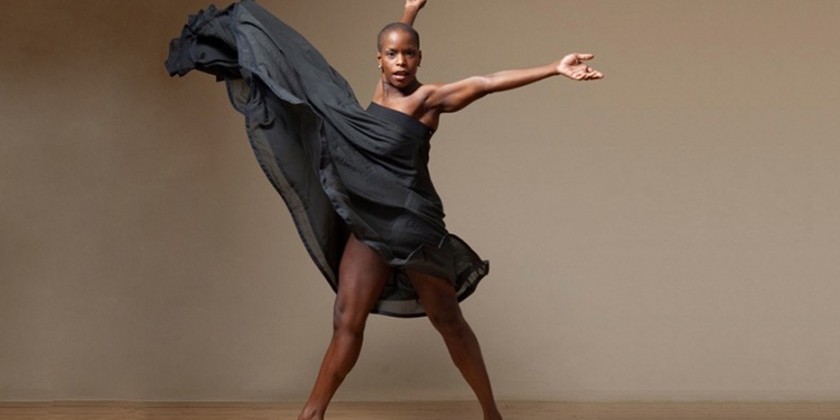 Company:
The Ailey Extension
Hope Boykin. Photo by Matt Karas
The Ailey Extension Rings in the New Year with Holiday Revelations, A Celebration of Alvin Ailey's 83rd Birthday and "Get Fit in '14"Challenge
Offering Ailey Fans and Fitness Enthusiasts a Unique Opportunity to Learn from the World's Top Dancers Including Ailey Stars of Past and Present Teaching Alvin Ailey's Masterpiece "Revelations"
 

(NEW YORK) December 16, 2013 — In conjunction with Alvin Ailey American Dance Theater's current holiday season at New York City Center, the celebration  of the new year, and The January 5th season finale on what would have been Alvin Ailey's 83rd birthday; The Ailey Extension will offer special programs now through January.  Starting tonight programs will include Revelations workshops taught by leading dancers from the Company's 55 year history, and the all new "Get Fit in '14" challenge beginning on January 2nd.

The Revelations workshops give dancers a chance to learn the movement of the most acclaimed choreographic work in modern dance, taught by leading dancers from Alvin Ailey American Dance Theater's 55 year history.  Each class in this series begins with a Horton warm-up followed by an in-depth study of movements from Revelations. In addition to seeing how the Horton technique is an integral part of this seminal work, participants will learn the history of Ailey's signature work and how Mr. Ailey shared his life stories through dance. Live accompanists and Revelations' music will also be an essential part of the workshop.

The workshops, kicking off tonight, will be taught by current Company member, Hope Boykin (Dec. 16th); a former leading dancer for over 14 years Linda Denise Fisher-Harrell (Dec. 30th);  and Sylvia Waters (Jan. 5th), Ailey II founding Artistic Director, and seasoned Ailey historian who now leads The Ailey Legacy College Residency. Ailey enthusiasts are also encouraged to ring in 2014 with Alvin Ailey American Dance Theater at New York City Center when Linda Denise Fisher-Harrell and other former Company members Guillermo Asca, Renee Robinson, Elizabeth Roxas-Dobrish, Dudley Williams and Donna Wood Sanders join the current members of Alvin Ailey American Dance Theater for an exceptional New Year's Eve performance of the always inspiring Revelations.

For the first time The Ailey Extension will kick off the new year with a special program entitled "Get Fit in '14", a 14-day challenge giving guests ages 16+ the opportunity to experience up to 14 classes in 14 days. Participants can choose from The Extension's vast offering of over 80 classes per week in over 25 different dance and fitness techniques such as Horton, Ballet, Masala Bhangra, West African, Samba, Jazz, Zumba and Hip Hop.  All levels are welcome, including beginners! "Get Fit in '14" runs from January 2nd – January 16th at the same cost of a regular 10 class package, which is a 20% savings on the 14 class package.  Please note that the "Get Fit In '14" package is not eligible for use on workshops and performances at the Citigroup theater.  For more information, please visit aileyextension.com.

Ailey fans can also enjoy a FREE class at The Ailey Extension with a ticket stub from any Alvin Ailey American Dance Theater's December 4 – January 5 New York City Center Season – and be inspired by Ailey's extraordinary artists and then join in any of the 80 different classes offered at The Ailey Extension at The Joan Weill Center for Dance. Tickets starting at $25 are available at the New York City Center Box Office, through CityTix® at (212) 581-1212 or online at www.alvinailey.org or www.nycitycenter.org. Each "Ticket to Dance" is good for one year from the performance date for first time students, and when purchasing a 10-class card for classes at The Ailey Extension in New York City for returning students.

 
Revelations Taught By Hope Boykin
Monday, December 16th
7:30-9:00pm
Revelations Taught By Linda Denise Fisher-Harrell
Monday, December 30th
7:00-8:30pm
Revelations Taught By Sylvia Waters
Sunday, January 5th
3:30-5:00pm
Revelations workshops are each $25.00

 
For the complete Ailey Extension schedule or to register, visit www.aileyextension.com.

For more information on group visits or to schedule your trip, visit the group visits page here.

Since its inception in 2005, The Ailey Extension has fulfilled Mr. Ailey's life-long commitment of bringing dance to everyone by offering "real classes for real people." The Extension offers over 80 classes per week in over 25 different dance and fitness techniques for all levels. Over 73,000 people have taken classes at Ailey's home, New York's largest building dedicated to dance, where dancers of all levels and walks of life can learn and be inspired – body, mind, and spirit!