The Beat Goes On: 4CHAMBERS moves to Arts@Renaissance beginning JAN 22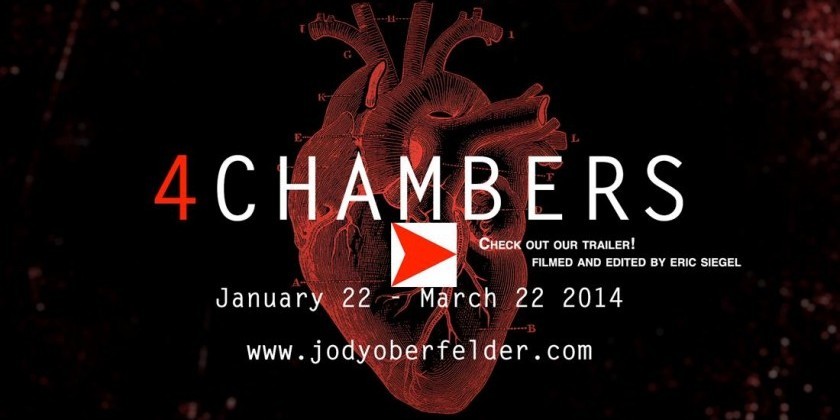 Company:
4CHAMBERS

"Bottom Line: It might be the most surprising and innovative thing you've seen all year." –Theater is Easy
Tickets for 4CHAMBERS are on sale NOW!
Opening January 22nd 2014
Thursdays at 6:30 & 8:30 pm
Fridays and Saturdays at 7 & 8:30 pm
Arts@Renaissance, 2 Kingsland Avenue, Greenpoint, Brooklyn
BOOK NOW FOR $60 tickets - limited time offer (regular $75)
Only 12 audience members per show. RESERVE NOW.
"Deeply sensual, incredibly physically intimate" -- Woman Around Town

FEEL YOUR HEART BEAT
4CHAMBERS is a deeply moving and hyper-sensory journey into and through the human heart.  Guided by six cast members, an audience of 12 circulates through the space, monitoring their own hearts throughout this interactive multimedia performance.
"An opportunity to viscerally understand the importance of the heart, and an opportunity to feel alive." -- Showbusiness Weekly
So much goes into producing a work of this scale. We welcome your contributions!
Care to donate? http://www.jodyoberfelder.com/donate-now.php