The Field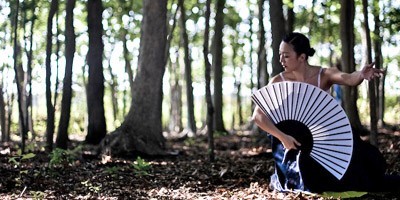 Art Grows Here
Dear Artists & Colleagues,

The Field is up and running!

Power has been restored to our office and our gears are turning. All financial transactions and Sponsored Artist check processing is back on track.



Due to hurricane Sandy, we've had to postpone one of our workshops;

Touring 101

will now take place on Mondays, December 3 & 10 from 6:30-9pm. There are even a few spots left, so now is your chance! We're also offering a

Press & Media Relations

workshop next week! Learn from Jodine Dorce how to make an effective and integrated press strategy.

Our thoughts go out to all those affected by the hurricane and especially those still struggling in its wake.

For information and resources, please visit the

Lower Manhattan CulturalCouncil's Hurricane Sandy Resource list

as well as

New York City Arts Coalition Disaster Relief list. If you are able to volunteer, please check out

Interoccupy.net,

Rockabus.com, or

Recovers.org. You can also donate money via the

RedCross

or send goods via the

Occupy Sandy registry.

Stay warm and stay safe!

From all of us at The Field,


Shawn René, Chongsi, Cassie, Jennifer, Cara, Saifan, Pele, Shama & Liza

NEXT WEEK!
With Jodine N. Dorce
Tuesday, November 13, 6:30-9pm
At The Field
0/5 for Field Members

"Pay attention to meeee!!!" doesn't really work with the press, but an integrated press and social media strategy does.This workshop will show you how to do just that by understanding the differences between traditional marketing practices and digital media communications. Learn how to build media relationships and measure the effectiveness of your communication efforts.

Click here for more information and to sign up.
NEW DATES!
With Laura Colby
**New Dates:

Mondays, 6:30-9pm, December 3 & 10
At The Field
0/0 for Field Members

Take your work where it's never been before! Strategically, effectively, and affordably--of course. Over the course of two sessions this workshop will focus on defining yourself and your work within the marketplace, as well as help you prepare materials to start touring your work effectively.

Click here for more information and to sign up.
Contact Us
161 Sixth Avenue
New York, New York 10013
212-691-6969