The Moving Beauty Series is accepting submissions!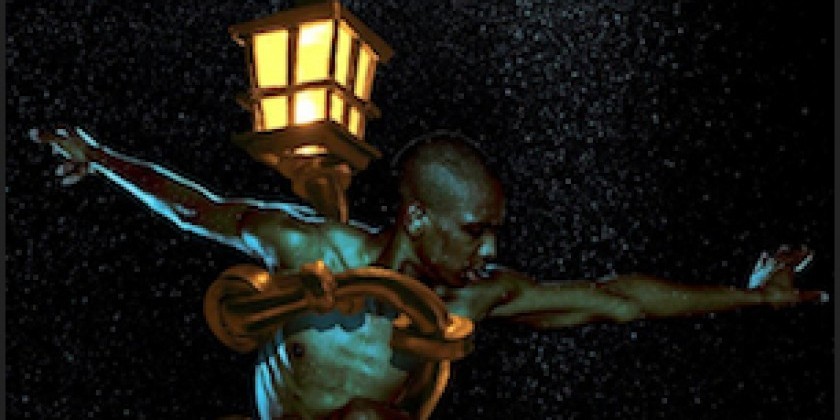 Company:
The Moving Beauty Series
The Moving Beauty Series is accepting submissions to:
The Series.  Two Weeks of Dance. Two Dance Companies Each Evening.
8 PM. Sunday March 1st, 2015 through Monday March 15th, 2015.
At The Secret Theatre; The Big Secret. 4402 23rd Street. Long Island City. NY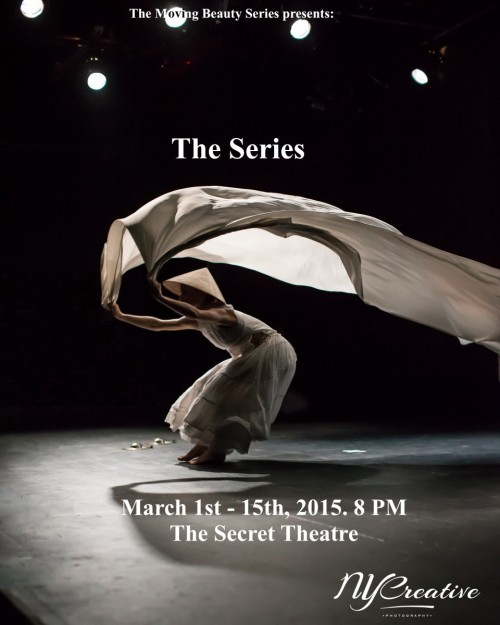 The Series was created by Juan Michael Porter II to provide dance artists with a professional venue, excellent standards, promotional support, a wonderful performing experience, and a chance to recoup their investment.
Each evening, two dance companies will share a split bill concert. Selected dance companies will present between 40 minutes and 50 minutes of work at The Secret Theatre on a 18'x32' sprung wood stage (The Big Secret venue). This venue allows up to 85 seats.
*Submissions do not have to be performance-ready UNTIL mid February of 2015.
There is no application fee.
Each selected Dance Company will receive:
- Promotional support from The Moving Beauty Series and NYCreative Photography in preparation of their concert (including video promos, postcards, dance listings, and online advertisement).
- One guaranteed performance slot as a part of 'The Series'.
- Programs for their performance.
- 3 hours of private staging/tech time in the theatre space with our Technical Director.
- A stage manager to assist with preparations on the day of the show.
- A private studio to wait in during the performance
- A private dressing room during your performance.
- 2 comp tickets for guests to their performance.
- A reserved seat for the Director/Choreographer.
- Video Copy of their performance.
- 5 hi res photos from their technical rehearsal taken by photographer, Mickey Hoelscher.
- 50% of the profits for each paying customer to your performance (we keep track of sales.)
- Access to the Big Secret during February 23rd-28th, 2015 to hold private workshops.
- An excellent and professional performing experience.
The application Deadline is January 16th, 2015 OR once all available places in The Series have been filled. Responses are given no later than 14 days after your application has been received.
The application is available at the Open Call section of beautymoving.com
OR on the landing page of danceseries.org
While there is no application or submission fee, companies accepted into 'The Series' will be responsible for paying a non-refundable $75 production fee. This will be the only fee associated with participating in The Series. It not only goes towards offsetting production costs it also guarantees your placement in The Series.
Please Note: Space is limited, submissions are selective, and inclusion in The Series is not guaranteed. Thank you for your time and interest. We look forward to hearing from you.
Please address all inquiries and submissions to Erienne Elisabeth Poitier; info@beautymoving.com