The Peggy Spina Tap Company Presents "OVER THE TOP"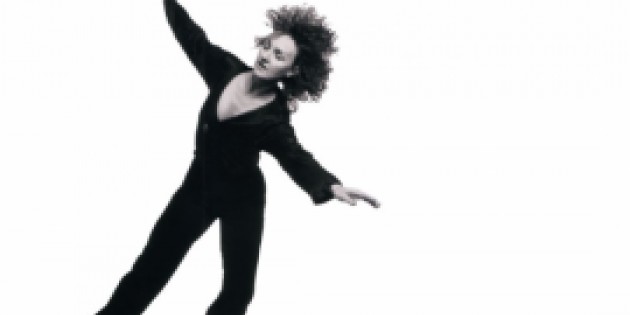 March 1st & 2nd, 6pm & 8:30pm, Spina Loft Soho
The Peggy Spina Tap Company
Presents
OVER THE TOP
Friday and Saturday MARCH 1st & 2nd at 6pm and 8:30pm
Spina Loft, 115 Prince Street
For Reservations and Information call (212) 674-8885
Contribution: 0
Choreography by Peggy Spina and Buster Brown
Music by Joel Forrester
Join The Peggy Spina Tap Company as they present, Over The Top. Ms. Spina will again join her company of six dancers as they tap out jazz inspired choreography for four shows at 6 pm and 8:30 pm on March 1st & 2nd in the Spina Loft. Located in the heart of New York City's lively Soho community, the loft is intimately inviting. Joel Forrester once again pairs his quartet and original scores with Spina's award winning choreography.
Founder and Director Peggy Spina has created over 100 dances for her company throughout the last 32 years, making her one of the most prolific tap choreographers on the east coast. Molly Holm of TheaterScene.net said "The Peggy Spina Tap Co. played with rhythms, each other and the audience in, 'you are the music...' ...in the brilliant sounding Spina Loft on Prince Street...A healthy sampling of 'dancey' moves in each piece gives the concert an eloquent flair; evidence of her modern dance background. However, the concert never loses sight that the tapping is the main event....these cool ladies, literally, never miss a beat."
Ms. Spina's work has been honored repeatedly, most recently with a Flo-Bert Award from the New York City Committee to Celebrate National Tap Dance, which she received in 2008, for her lifelong achievements as a master tap dancer, choreographer and producer. She was a recipient of a Choreographer's Fellowship from the National Endowment for the Arts in 1991 and has received numerous grants from the New York Council on the Arts.
Peggy is known as a vibrant and dynamic tap performer, and joining the company again this year the description is just as true. Spina is strongly influenced by both private tutoring from the great jazz tappers' revival of the 1970's, especially Honi Coles, Buster Brown, and Chuck Green, along with her many years of study with the late Merce Cunningham. These influences have enabled her to create a unique visual experience rarely found in the tap world, where dances stop and start with nuanced accuracy, and flow together into a rhythmic and visual elegance.
Mr. Forrester, in his own right has been a world renowned, and traveled, Jazz musician for over 40 years. In a December 11, 2010 article, Larry Blumenfeld of the Wall Street Journal writes, "Forrester and Johnston had created the Microscopic Septet, a wildly idiosyncratic, devastatingly accomplished ensemble that… built a small, devoted following and a big catalogue of brilliant original compositions."
This year Ms. Spina creates a new work with another Forrester original score, "Indigo Glass in the Grass". Spina joins the company for this bluesy yet upbeat new piece. "Mambo 2012", will also be on the bill; tending toward brassy, this piece pairs dancers with solo drummer, Matt Garrity.
"Evelyn's Dream" premiered at Spina's 25th Anniversary Season and characterized by its 11-beats-per-measure structure and a serenity of mood and movement quality. And "Peggy's Blues" is back in the repertoire. Joel Forrester composed it when the company was performing at Jacob's Pillow on a rainy day.
In a recent review in Attitude about the dance "Where To?" Madeline Dale wrote, "Where To?" This show went places! Ms. Spina created slow, cool, metropolitan texture with unpredictable groupings. The dancers never rush and could stop on a dime."
Other company favorites on the program will include "Crystal Epitaph", "Helen's Heart", "Count on Me", "Jam", "Savvy" and Buster Brown's "Laura". This is a show and a company not to be missed!
Dancers: Sarah Buscaino, Laura Coleman, Maya Krishnasastry, Alison Manning, Misty Owens, Peggy Spina, Katy Wood
Musicians: The Joel Forrester Quartet
Dave Hofstra, bass
Vito Dieterle, sax
Matt Garrity, drums
Joel Forrester