The Peggy Spina Tap Company in Performance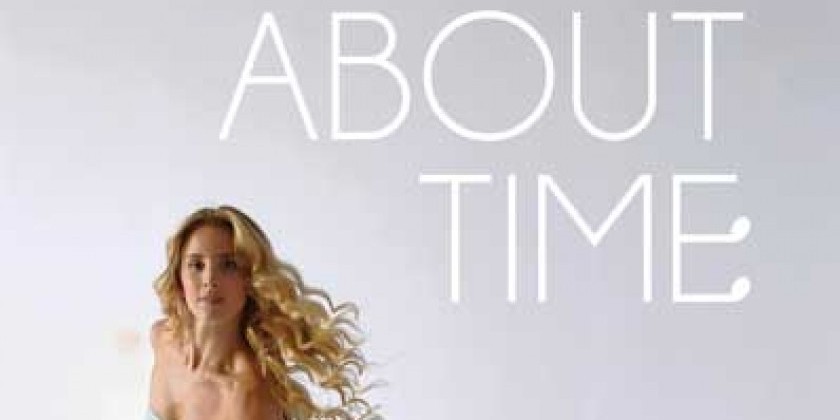 Company:
The Peggy Spina Tap Company
The Peggy Spina Tap Company presents…
It's About Time
Friday & Saturday March 6th & 7th at 6pm & 8:30pm
Spina Loft, 115 Prince Street
For Reservations and Information call (212) 674-8885
Contribution: $20
Choreography by Peggy Spina and Buster Brown
Music by Joel Forrester
Join the Peggy Spina Tap Company and the Joel Forrester Quartet, as spring kicks off this first weekend of March.  They present new work and company standards to live jazz tunes paired with some fast footwork from choreographer Peggy Spina.  Ms. Spina will join her company of six for two evening's of jazz inspired tap dancing in Spina's ever-inviting and classic Soho loft located in the heart of New York's downtown dance community.  This group of exciting dancers and musicians provide an evening of divine rhythmic entertainment that is not to be missed; Friday and Saturday March 6th and 7th at 6pm and 8:30pm.
In It's About Time, Ms. Spina references her many year's playing within, around, and off the time signatures of Jazzy tunes by long-time collaborator Joel Forrester.  Her cool style, sharp feet, and strong sense of musicality can be seen in both her own dance performance and in her choreography. Spina's all-female cast of dancers, are delightfully talented; catching the audience off-guard in new work and company favorites alike with their fast feet, excellent contemporary dance training (evident in much of Spina's work), and their generous performances.  These women know how to put on a show!
Founder and Director Peggy Spina has created over 100 dances for her company throughout the last 33 years, making her one of the most prolific tap choreographers in the country.  Sally Sommer's said in the Village Voice a few years back "May Spina always dance in intimate situations where we can feel her and her company's warmth as performers....A splendid concert, reminding me that art can be casual and elegant, that being close to tap is a special joy." And Jennifer Dunning writing for the New York Times stated "… delightful choreographic conversations… dancers' feet chattered with wit and grace… the interplay of tap rhythms was like sophisticated repartee."  
Ms. Spina's work has been honored repeatedly, most recently with a Flo-Bert Award from the New York City Committee to Celebrate National Tap Dance, which she received in 2008, for her lifelong achievements as a master tap dancer, choreographer and producer.  She was a recipient of a Choreographer's Fellowship from the National Endowment for the Arts in 1991 and has received numerous grants from the New York Council on the Arts.
Mr. Forrester has been a world renowned, and traveled, Jazz musician for over 40 years, still playing and composing in around New York and internationally.  In a December 11, 2010 article, Larry Blumenfeld of the Wall Street Journal writes, "Forrester and Johnston had created the Microscopic Septet, a wildly idiosyncratic, devastatingly accomplished ensemble that… built a small, devoted following and a big catalogue of brilliant original compositions."
This 2015 season, Ms. Spina premieres "Pulse" set to another Forrester original score, "Brooklyn in the Fifties."  Spina joins the company for this new work, the music a fast merge of Swing and Latin influences.  "Mambo 2012", will also be on the Bill; tending toward brassy, this piece pairs dancers with solo drummer, Matt Garrity.  Also on the program are Meet the Beat, Rejoice in Time, Indigo in the Glass, Peggy's Blues, Evelyn's Dream, Count on Me, audience favorite Crystal Epitaph, and Helen's Heart. As tradition the company will close the evening with Laura, a show stopping number choreographed by the unforgettable Buster Brown, one of Spina's great mentors and teachers.
Join the company for another exciting year of tap and jazz.  Get revved up for a resilient spring!
Dancers:  Sarah Buscaino, Laura Coleman, Maya Krishnasastry, Alison Manning, Mallory Nolting, Peggy Spina, Katy Wood
Musicians: The Joel Forrester Quartet
Dave Hofstra, bass
Vito Dieterle, sax
Matt Garrity, drums
Joel Forrester, piano