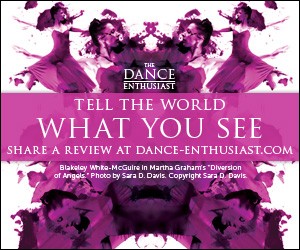 The Sessions: 1-Week workshops with leading contemporary dance companies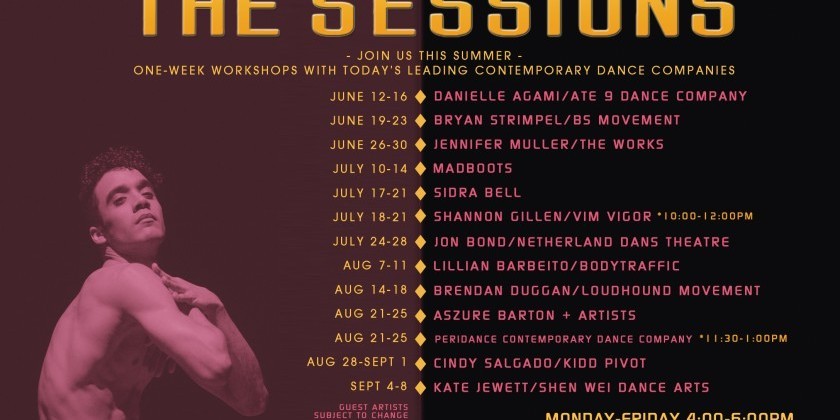 Company:
Leading Contemporary Dance Companies
The Sessions at Peridance Capezio Center. 
Join us this summer! 
One-Week workshops with today's leading contemporary dance companies! 
June 12-16: Danielle Agami/ Ate 9 Dance company
June 19-23: Bryan Strimpel/ BS Movement
June 26-30: Jennifer Muller/ The works 
July 10-14: Madboots
July 17-21: Sidra Bell
July 18-21: Shannon Gillen/Vim Vigor *10:00AM-12:00PM
July 24-28: Jon Bond/Netherland Dance Theatre 
Aug 7-11: Lillian Barbeito/ Bodytraffic
Aug 14-18: Brendan Duggan/ 
Loudhound Movement
Aug 21- 25: Aszure Barton + Artists 
Aug 21- 25: Peridance Contemporary Dance Company *11:30-1:00PM 
Aug 28- Sept 1: Cindy Salgado/ Kidd Pivot
Sept 4-8: Kate Jewett/ Shen Wei Dance Arts 
Monday- Friday 4:00-6:00PM

100$ per Week/ 25$ per Day 
Register for more than one session and receive a 5% multi-workshop discount!