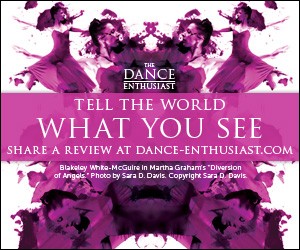 The Sounding Body: Voice as Movement (5-class series)
Company:
PETER SCISCIOLI
The Sounding Body: Voice as Movement (5-class series)
April 26 - May 24 (Wednesdays) 6:30pm-8:30pm
Studio G05 at Abrons Arts Center
466 Grand Street
New York, NY  
$14/drop-in or $12/Movement Research class card


Voice as Movement uses an anatomical approach to the sounding body and explores movement and vocalizing as a means to expand perception and to activate space differently than movement alone. We will discover how this interplay can expand the variety of choices available to performers and practitioners, allowing for a fuller means of articulation and expression through the body.
Stay tuned for performances at Threes Brewery and Roulette, both in Brooklyn in May!
 
Photo credit: Steve Schreiber