The Truth Behind Sia's Latest Video, Elastic Heart, Premiering TODAY on DanceOn's Hit Original Series, The Edge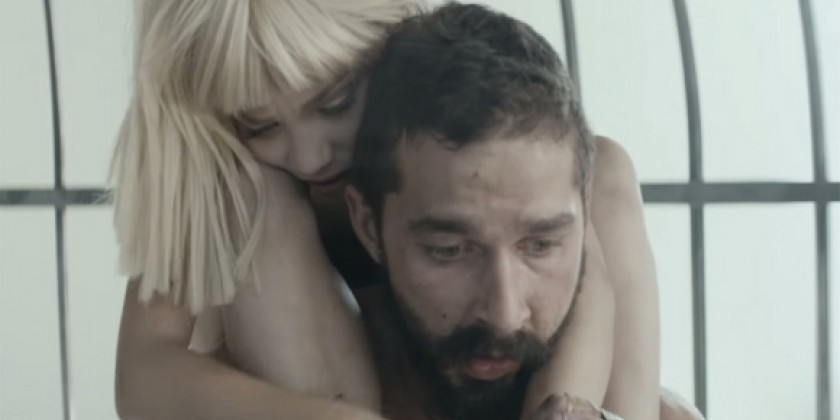 Company:
DanceOn
DANCEON NETWORK PRESENTS WORLDWIDE DEBUT OF SECOND SEASON OF ORIGINAL DOCU-SERIES "THE EDGE," WITH FOUR-TIME GRAMMY NOMINATED MUSICAL ARTIST SIA'S LATEST HIT SINGLE "ELASTIC HEART"
Celebrity Docu-series Takes Viewers Behind the Scenes of the making of the music video with the Biggest Stars in the Music Industry.
 
Los Angeles, January 19, 2015 - DanceOn, the leading multi-platform dance network co-founded by Madonna, today announced Season two of its hit original series "The Edge" debuting with Sia's new video for "Elastic Heart," starring Shia LaBeouf and Maddie Ziegler ("Dance Moms").  The episode will premiere on January 21, 2015 on DanceOn's official YouTube www.youtube.com/danceon.
Sia disclosed that "'Elastic Heart' is the second video in a trilogy, and for this production, I brought back the entire team who collaborated with me on 'Chandelier,'" said Sia.  "Dancing is so hard, and I wanted to create a loose narrative through movement showcasing a person's self-states."
"The Edge is about diving into what inspires artists to create their iconic videos," said DanceOn CEO Amanda Taylor. "Sia was one of the top searched artists of 2014 thanks in part to the release of her iconic Chandelier music video. "Elastic Heart" is the second installment of the Chandelier trilogy and we are excited to give audiences insight into the creative interpretations of the trilogy from the perspective of the performers Shia LaBeouf and Maddie Ziegler as well as co-director Daniel Askill, choreographer Ryan Heffington and Sia."
"The Edge" is a celebrity docu-series showcasing the world's most iconic music videos, tours and performances.  Each episode spotlights a major music artist and their creative, bringing to life the untold stories of the people behind the music.  The series will launch additional episodes this winter featuring top artists including Meghan Trainor, Ne-Yo, and more.
About DanceOn:
Co-founded by Madonna, CEO Amanda Taylor, Guy Oseary and Machinima CEO Allen DeBevoise, DanceOn was selected as part of YouTube's $100 million original content initiative and established itself as one of the top 10 premium YouTube channels. From reality competitions to docu-series, from scripted shows to user-generated content, DanceOn creates engaging programming, reaching a network of over 15 million users across social channels.