The Yard Presents DanceTheYard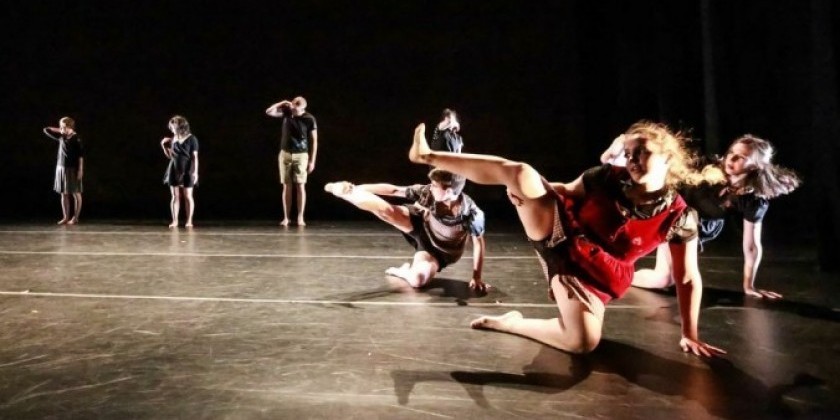 New works by/featuring BEN CHENEY, HOLLY JONES, ABBY JORDAN, REBECCA LEDBETTER, SAMMI SHAY, and DARCY SHAFFNER
"DANCE THE YARD" RETURNS FOR 3RD LABOR DAY SEASON!
CHOREOGRAPHERS JESSE KELLER AND ALISON MANNING LEAD
THE YARD'S RESIDENT PERFORMANCE PROJECT,
NEW WORKS by/featuring BEN CHENEY, HOLLY JONES, ABBY JORDAN, REBECCA LEDBETTER, SAMMI SHAY, and DARCY SHAFFNER
SPECIAL GUESTS: SANDY BROYARD, SALLY COHN & THE WOMEN (AND NOW MEN) OF '"WHAT'S WRITTEN WITHIN"; and MARIANNE GOLDBERG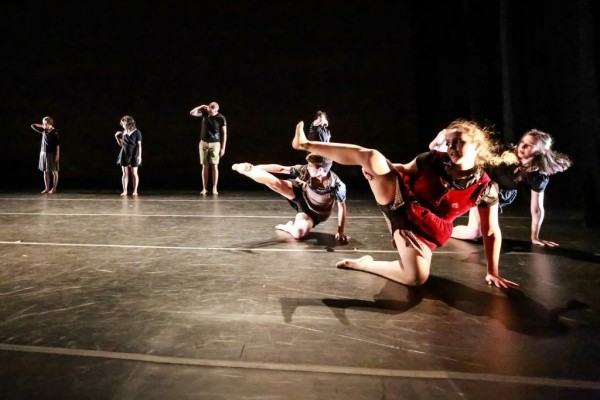 Photo © Sammi Shay - "In a State of Eternity"
Friday, August 30, and Saturday, August 31 at 8:00 PM (Program #1)
Tickets 5 / 5 (Seniors, Students, Active Military)
Saturday, August 31at 11:00 AM ("Family Matinee" – Program #2)
By Donation: Pay What You Can
The Yard's Patricia N. Nanon Theater, 1 The Yard, Chilmark MA 02535
(Middle Road just north of Beetlebung Corner) Information, Tickets & Groups: 508-645-9662 or online at www.dancetheyard.org
THE YARD brings its resident contemporary performance collective, DanceTheYard, back to the Yard's Patricia N. Nanon Theater for three Labor Day Weekend performances August 30 and 31, 2013. Under the direction of Co-Artistic Directors Jesse Keller and Alison Manning, the collective has grown from an initial public showing in 2011 of the defining (if often overlooked) creative lives of the staff/intern artists who run every aspect of The Yard artist/company residency and performance in service to other national artists each summer season. While not necessarily a surprise to the participants, or to The Yard's Artistic Director (David R White) - who assembled the initial program, realized the unintended consequences of what he had wrought, and currently acts as an informal (and largely ignored, let's face it) Artistic Advisor to DTY - DTY has opened the eyes of Vineyarders to the high bar of nationally important choreographic talented now rooted in their midst.
DTY treats the annual Labor Day Weekend concerts as the opportunity to introduce new Yard artists, to premiere new creations, and to collaborate with other island-based artists, this year again including the women (and the game males they have learned to wrangle) of What's Written Within, co-directed by dance veterans Sandy Broyard and Sally Cohn. The men include such island icons as George Cohn and Ted Box and a well-respected auto mechanic whose name escapes us at the moment, but who we all need.
Photo: Jesse Keller and Alison Manning © Sally Cohn Photography
The artist line-up for the two programs is as follows (titles noted where known):
Friday, 8/30 - 8PM
Jesse Keller ("undertriage")
Alison Manning ("I")
Holly Jones (solo and group)
What's Written Within / Women
Sandy Broyard and Ted Box
Ben Cheney
Rebecca Ledbetter (video art piece)
Interns Collaboration ("unTidaled")
Saturday (Matinee), 8/31 - 11:00 AM (note special time!)
Marianne Goldberg (Pathways Projects Institutes – "Unfurling")
Ben Cheney
What's Written Within / Men
What's Written Within / Women
Sally Cohn ("Trio of The Three Graces")
Sammi Shay
Darcy Shaffner
Holly Jones
Saturday (Evening), 8/31 - 8PM
Jesse Keller ("undertriage")
Alison Manning ("I")
Holly Jones
What's Written Within / Men
Sandy Broyard and Ted Box
Darcy Shaffner
Rebecca Ledbetter (video art piece)
Interns Collaboration ("unTidaled")