This Week In the Theater: Three Shows!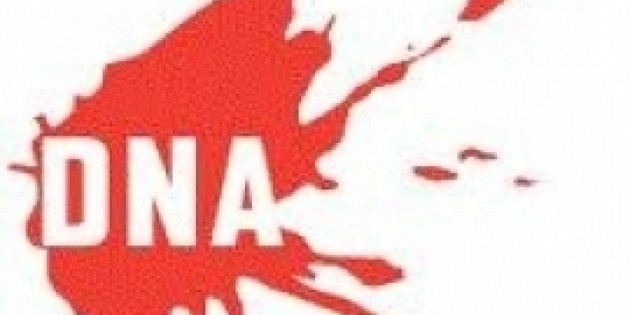 Dance New Amsterdam
UPDATE: DNA Must Raise 50,000 Before October 9
We have 0,000 so far. Your donation of .99 will help us reach the goal of 00,000!
We've raised 0,000, and Joffrey Ballet School has joined our team as a permanent renter! In addition, we have received substantial donations from corporations, including Guggenheim Partners. This has helped push out timeline to October 9. By giving .99, you can contribute to DNA's sustainability. We have 00,000 more to raise and your donation of .99 will help DNA sustain its programs and services to the field, keeping faculty and artists dancing.
Donation Perks:
Remember, if you give (or have already given) 00 or more, you'll receive two FREE tickets to a DNA show of your choosing this season! Additionally, you can now give monthly: Sign up to give 0 a month or more and get a FREE DNA Membership! Email Mari Meade Montoya to claim your perks!
The DNA community can survive.
DNA PRESENTS: RAW Material
October 4 & 5
THURS & FRI at 7:30pm
Tickets: 7 general, 2 DNA members, 4 students/seniors, 2 advance
*There will be an opening reception at 6:30pm on October 4. There will be a post show discussion directly following the October 4 performance.
This season's RAW Material artists are:
Tough Cookie Dance/Michael Philip Richman and Josselyn Levinson-Dustin
Ashley Brown
Hadley Smith
Kellie Lynch and Tara Lee Burns
Anna Marie Shogren
Abby Zbikowski/the new utility
This season's artistic advisor is Yanira Castro.
photo by Roberto Araujo Photography
curated by Neal Medlyn
October 5 & 6
FRI & SAT at 10:00pm
Tickets: 7 general, 2 DNA members, 4 students/seniors, 2 advance
*There will be receptions at 9:00pm on October 5 & 6.
WORLD PREMIERE
It's Like We Are Infiltrators Part II
Conceived by Neal Medlyn
Also featuring work by:
DJ Duo Team Company LLC
Farris Craddock
Carmine Covelli
Eleanor Hullihan
photo by Alan Ligarski
Come to DNA this Friday for RAW Material AND LateNite curated by Neal Medlyn. Enjoy both shows for just 0! Tickets are available at the box office only, so make sure to come early to grab your tickets. We promise, wine will be served between shows!
curated by Michael Bodel
October 7
SUN at 7:00pm
FRAMEWORKS is an ongoing series providing a vital stage for excellent new works of choreography for the camera. Films are selected from down the street and across the ocean and submission is free.
This year's films are:
Transit; Jeffrey Curtis, Greg Catellier
Scout Hut; Jennie MaryTai Liu
Chroma; Jeremy Moss
The Eye of the Beholder; Azure Productions
Errances; Audrey Bergeron and The Broke Lab
Bloodlines (WORLD PREMIERE); Charli Brissey / Maeko Project
Knead; Disa (Malin Sandberg and Anton Wretling)
Photo by Justyna CaliAska from "InSide" by Anna Zuzanna BAaszczyk. American Premiere at FRAMEWORKS, Spring 2012
DNA is looking for ushers to help at DNA PRESENTS performances! Prepare programs, take tickets, and help people to their seats. Email Isabella Hreljanovic, Head House Manager, for more information. Compensation is one discounted class per hour worked OR stay and see the show for free!
BIG Music LOUD Dance:



Kendra Portier and Kyle Olson
Knock your own socks off via sweat flingin', soul soarin', inspiration havin', imagination tonin', dance time gettin' good-time workshop with Kendra Portier and musical accompanist Kyle Olson, who uses electronics and percussion to create soundscapes of clangs swoops and hums and tones; clings and bloops and drones.

This is gonna be a late night, live music dance class committed to luminous and voluminous movements designed to simply spark your joy and siphon your magic moves. All proceeds benefit DNA and the artists to further the creation and implementation of new and exciting work.


Pre-Register by October 8 and get a "Kendra Class Hitz Mixtape" (which is actually on a CD). Space is limited.
To register, contact the DNA Front Desk at 212.625.8369 x200.
You also see Kendra in DNA PRESENTS SPLICE, November 30 - December 8. More info and tickets here.
Save the Date: Dance for DNA
October 20
ALL DAY!
Join us for Dance for DNA, a fundraising and visibility event for our amazing community. Enjoy pop-up performances, dance classes, a dance party, silent auctions, and snacks throughout the day.
If there was ever a time to take a class at DNA, and bring all your friends with you, this is the day!
Interested in performing? Click here. Stay tuned for more details.
Don't forget about DNA's daily classes in:
Modern . Contemporary . Simonson Technique . Cunningham Technique . Gaga . Ballet . Floor Barre . Hip Hop
Social Dance . Yoga . Pilates . Thai Massage and more!
For a full class schedule, click here.