Trains and Hurricanes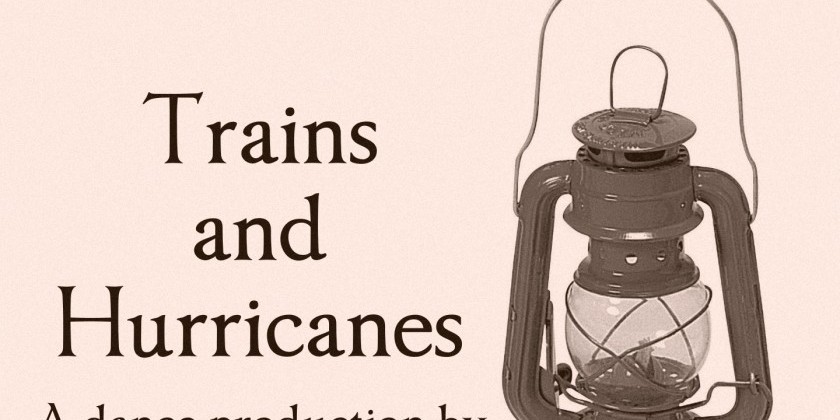 Company:
New Work Series at Emerging Artists Theater
Presented as part of the New Work Series at Emerging Artists Theater!
Four slightly tipsy old-timey train workers have been dropped off in the middle of a swamp, only to be left behind by the next train that comes through. At this in-between place, they humorously deal with where they are, where they came from, and where they may or may not be going. Inspired by Southern roots and Northern sensibility, Trains and Hurricanes is a funny and poignant exploration of home.
One night only: Tuesday, June 2nd at 9 PM at the TADA Theater (15 West 28th Street, NY, NY 10001, Between Broadway and 5th).

Choreographed and directed by Aimee Plauche.  Featuring Hannah Barnard, Rachel Bier, Emily Petry, and Aimee Plauche. Stage managing by Gwen Petry.
Tickets available May 11! All tickets $10
Emerging Artists Theatre
New Work Series  Spring 2015
May 26 through June 14
Curators: Paul Adams, Scott Klavan, Vanessa Shealy Younger, Andrea Alton and Derek Jamison
Emerging Artists returns with their one-of-a-kind festival. Visit the theater any evening during this three-week event, and you'll find yourself transported in a number of surprising ways: by a single performer embodying a whole host of characters; by a more experimental theater piece "done differently" that challenges and delights; by a cozy two-person show exploring relationships; or perhaps by a bouncy new musical that will have you humming. Emerging Artists has always been about new works, new talents, new voices. That's never been more evident than now.