Triskelion Arts Presents... Carlton Cyrus Ward and Laurel Snyder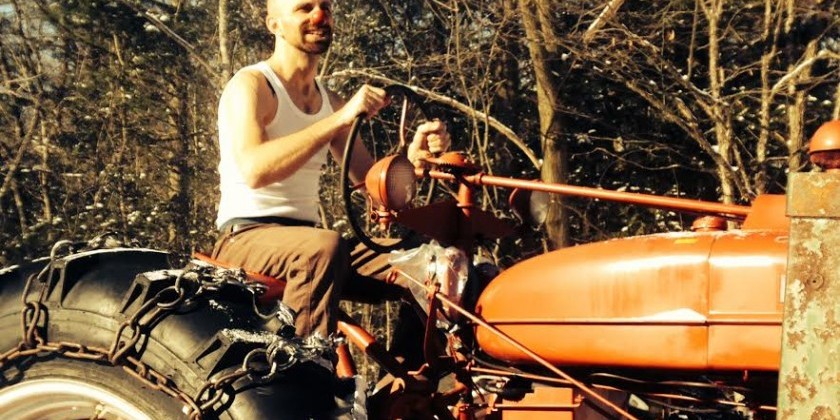 Company:
Triskelion Arts
Triskelion Arts Presents... Carlton Cyrus Ward and Laurel Snyder
May 16, 2015 at 8pm | May 17, 2015 at 4pm* and 8pm
*Both artists will appear in the 8pm performances. The 4pm matinee will feature Carlton Cyrus Ward only.
at Triskelion Arts' Muriel Schulman Theater
106 Calyer Street, Brooklyn, NY 11222 (Enter on Banker Street)
Tickets: $16
Purchase: www.brownpapertickets.com/event/1155652
Triskelion Arts is pleased to present a shared program featuring Carlton Cyrus Ward's one-man show, Bomont, a clown story, alongside two new dance works by Laurel Snyder, GRUFF and we all fall down, this May in the Muriel Schulman Theater.
The original turned into a cult classic, so they remade it. The remake was crap, so they made it into a Broadway musical, which was described as a "flavorless marshmallow". Obviously, what IS needed is a one-man clown version to lay the whole thing to rest. Into this void steps Carlton Cyrus Ward! No matter the stakes, he will turn Bomont into a footloose town once and for all.
"But, hands down, Mr. Ward, ...playing an awkward daredevil, steals the show." – Catherine Rampell, New York Times, 2012
Laurel Snyder creates movement-based performance that celebrates the fluidity of self, the stability of mobility, and the complexity of human emotion. She relies heavily on improvisation for creation and is interested in simultaneously embracing and challenging the natural impulse. Snyder is presenting two works: GRUFF, an ongoing solo exploration of full-bodied transformation, and the premiere of a new group work, we all fall down, inspired by the beauty and science of building demolitions.
"Powerful, spiral-y and lyrical, she filled The Tank with energy unlike any other performer in the evening and provided a much-needed breath of fresh air." - Jeremy Finch, Culturebot
More Info: www.triskelionarts.org