Triskelion Arts Presents... ChrisMastersDance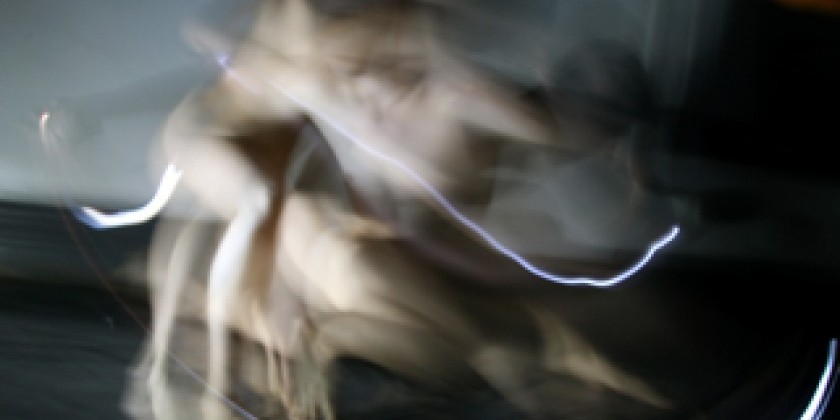 Company:
Triskelion Arts
Triskelion Arts Presents... ChrisMastersDance
December 20-21, 2014 at 8pm
at Triskelion Arts' Aldous Theater
118 N. 11th Street, 3rd Floor, Brooklyn, NY 11249
LOCATION SUBJECT TO CHANGE. Please visit www.triskelionarts.org for updated location info.
TICKETS: $16 | http://www.brownpapertickets.com/event/835751
 
Triskelion Arts is pleased to present ChrisMastersDance's new work, Exit Strategies, focusing on the phenomenology of black holes. Exit Strategies features sixteen movers with an original music score by Sven Britt of Stranger Cat and Ex-Fiancée. Rife with storytelling, intricate patterns, and lush partnering, the work questions issues of identity, home, and necessary chaos. This project also includes work by collaborator Robert Flynt, renowned New York based photographer and video artist David Fishel.
ChrisMastersDance is a Brooklyn-based dance company built by a team of interdisciplinary collaborators and directed by Chris Masters. The organization's philosophy in dance making is that the work should function as a container, seamlessly blending movement invention, theoretical investigation, and character-driven theatricality. Like a container, the work can be unpacked dependent on the witness' interest or experience in viewing dance work. Often theoretical, always cerebral, the dances crafted by Chris Masters in collaboration with his movement artists and creative team offers an invitation to engage in a myriad of ways. The primary objective is to create an empathetic avenue for dialogue between performer, witness, and community. 
This program is supported, in part, by public funds from the New York City Department of Cultural Affairs in partnership with the City Council.
Photo by Robert Flynt.