Triskelion Arts Presents... Matthew Westerby Company and Bill Young/Colleen Thomas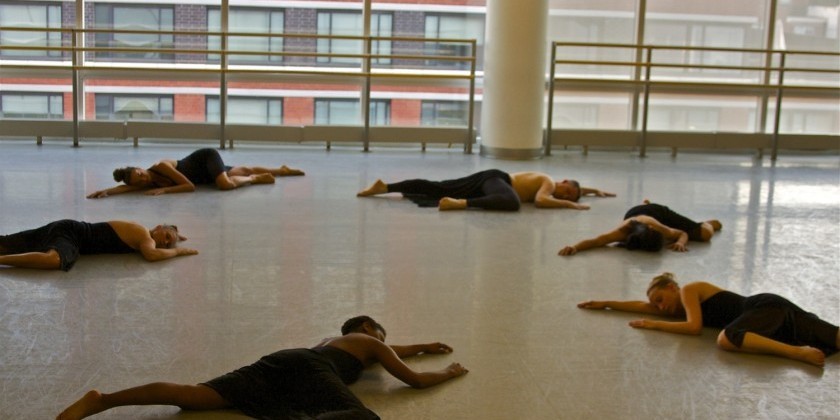 Company:
Triskelion Arts
Triskelion Arts Presents... Matthew Westerby Company and Bill Young/Colleen Thomas
Thursday, October 16 and Saturday, October 18 at 8pm
Triskelion Arts' Aldous Theater
118 N. 11th Street, 3rd Floor, Brooklyn, NY
Tickets: $16
Purchase: http://www.brownpapertickets.com/event/794752
More Info: www.triskelionarts.org
Matthew Westerby Company premieres a new work that considers the connection we make between physical objects and memory, and the inevitable impermanence of the things and people that we value most. With an athletic yet fluid approach to movement and a vivid, driving sound score, this full-company work explores the plexus of emotions we have in relation to our possessions and the critical link that this provides to the past.
Bill Young / Colleen Thomas are designing an personal evening of smaller works, all created separately – some by Bill and some by Colleen – which are not usually shown in the context of their company performances.  The show will include brand-new material they are researching now, and perhaps some work still in progress.
Bill Young/Colleen Thomas reach toward the outermost extremes of physical dance – the movements topple over each other with the intensity and urgency of a white-water rapid – while forging a choreographic world full of emotional range and power. At once abstract and intensely felt, the dancing springs from an investigation of the immediacy of human interactions on stage, and a fascination with the inherent character and expressive power of the purely physical impulse. The company shares an intimate evening of small works, all created individually (some by Bill and some by Colleen) that are not usually shown in the context of their performances, including brand-new material as well as works-in-progress.
Photo: Mandy Chan, Dina-Verley Christophe, Amanda Gavan, Alessandra Larson, Kristin Licata, Matthew Westerby. ©  Bafana Matea