Triskelion Arts Presents... stefanie nelson Dancegroup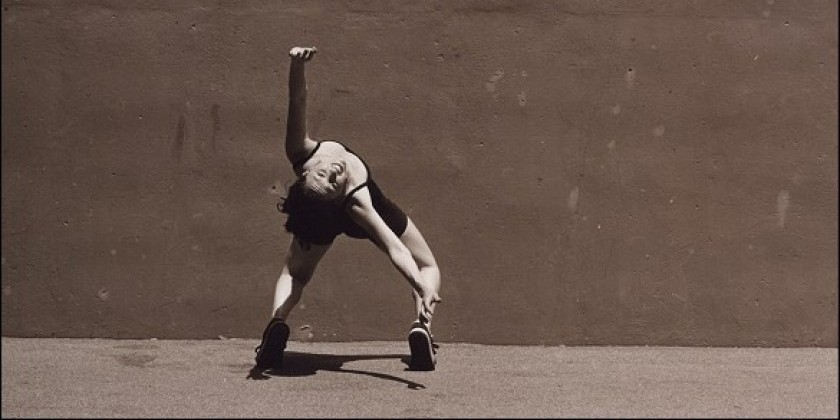 Company:
Triskelion Arts
Triskelion Arts Presents... TULA
A new work by Stefanie Nelson (Choreography) & Wendy Leigh Wilf (Concept and Music)
MARCH 27-29, 2015 at 8pm
at Triskelion Arts' Muriel Schulman Theater
106 Calyer Street, Brooklyn, NY 11222
Enter on Banker Street
Tickets: $16 -- http://www.brownpapertickets.com/event/922711
Triskelion Arts presents the premiere of TULA, a new work for five dancers by choreographer Stefanie Nelson and composer Wendy Leigh Wilf. TULA, meaning "balance" in Sanskrit, is an evening-length work based on the chakras. As the piece progresses, the music cycles through a variety of corresponding styles including jazz, blues, and rock; the movement draws from both physical and non-physical associations with each chakra. TULA brings both performers and audience on a captivating musical and visual journey.
Featuring performers: Erik Abbott-Main, Emily Giovine, Mor Mendel, Ali Schechter, and Benjamin Wolk
Light design by Andrew Dickerson
The Company: Stefanie Nelson Dancegroup was established to foster and promote an appreciation of the study of the art of movement and dance; to integrate the artistic, cultural, and educational aspects of movement and dance through performances, classes, and workshops; and to promote interdisciplinary artistic collaboration among artists in all artistic disciplines.
TULA has received support from the Duke Energy Foundation, the Andrew W. Mellon Foundation administered through Triskelion Arts, in part, by public funds from the New York City Department of Cultural Affairs in partnership with the City Council, and the New 42nd Street studios.
Photo by Paul H. Taylor