Two Emerging Modern Dance Companies: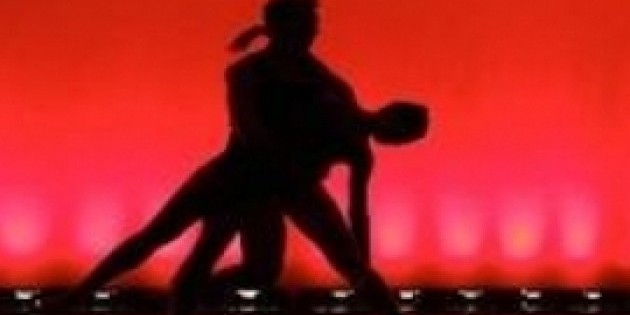 RIEDEL DANCE THEATER & ARIEL RIVKA DANCE
Two Emerging Modern Dance Companies, RIEDEL DANCE THEATER + ARIEL RIVKA DANCE,
Share the Stage to Present World Premiere Works
WHAT:
Riedel Dance Theater + Ariel Rivka Dance
WHEN:
Thursday, March 7 – Saturday, March 9 @ 7:30PM
WHERE:
Ailey Citigroup Theatre, 400 West 55th

Street (at 9th

Avenue), NYC; Train 1/A/B/C/D Columbus Circle or N/R/Q/W 57th

Street
TICKETS:
General 5/Students & Seniors 5. **0 Opening Night Reception + VIP Seating (3/7 only).**
Both the

Riedel Dance Theater

and

Ariel Rivka Dancecompanies today announced the upcoming world premieres of their new, narrative works –

In Violent Circles (Rite of Spring)

andVashti,

respectivel
y. These two emerging contemporary ensembles will share the stage for three consecutive nights March 7 – 9, 2013, at the Ailey Citigroup Theatre (NYC). Both choreographers, Jonathan Riedel and Ariel Grossman, are true storytellers who draw upon the emotional power of drama, movement and music to bring stories to life through dance. Both pieces feature live, on-stage musical performances of original scores/arrangements by two of today's top contemporary composer/performers.
In honor of the 100th

anniversary of the premiere of Diagheliv's

Rite of Spring, the always compelling

Riedel Dance Theater

presents

In Violent Circles

(The Rite of Spring) -

a dark and ominous re-imagining of this celebrated work.

Inspired by a 13th Century Swedish folk ballad "

Töres dotter i Wänge

" and two 20th century film adaptations by first Igmar Bergman and then Wes Craven,

In Violent Circles (The Rite of Spring)

is set for seven dancers in two acts (Act 1 - The Rituals of that Morning; Act 2 - The Rituals of that Night) and live, on-stage piano accompaniment by Neil Alexander.
Choreographer Jonathan Riedel adheres to the traditional themes of the work - loss of innocence, natural order, and tumultuous rebirth - while depicting the story of a family ripped apart by a violent act and the desperate means by which they find peace. It's a timeless tale told through Riedel's seamless blend of contemporary dance and theatrical storytelling and serves as his most complex and stripped down piece to date. "To make a

Rite of Spring

that is truly unique, personal to me, and still worthy of Stravinsky's infamous score I decided to find a story to tell with it that captured the themes of the music and original ballet but, that was intricate enough with its plot and characters to captivate a contemporary audience," explains Riedel. "

The violence of the subject has not been spared from the work and, I hope, neither has the humanity."
Ariel Rivka Dance
premieres Grossman's

Vashti

– an homage to Vashti, the Queen of Shushan, (
wife of King Ahasuerus, the ruler of Persia, in the Biblical story of Purim)
who is known to many as a heroine.
Vashti is seen as a brave and strong character who chooses to value her dignity above submitting to her husband's whims and offensive orders. For many and for Grossman (a student of Women's Studies at Skidmore College), Vashti represents the first instance of feminism.
With modern choreography that springs from a strong balletic core, this work involves five dancers, an original score by composer David Homan, and live music featuring violin, cello, guitar and piano.
About Riedel Dance Theater
Established in 2003 by choreographer and Artistic Director, Jonathan Riedel, Riedel Dance Theater is a storyteller through dance. The company is guided by this purpose in its performances, teaching, and outreach activities. It explores both timeless and innovative approaches to theater drawing upon the emotional power of drama, movement and music to bring stories to life. The result: dance that is visually striking, innately musical, emotionally resonant, and infectiously expressive. Riedel prospered in a career with the Limon Dance Company from 1996 to 2006, touring globally and being heralded by critics. He was labeled "the Limon Company's reigning male star"by the

San Francisco Examiner

and

ArtsJournal

decla
red him to be "surely one of the most fascinating dancers the company has harbored." And in 2002, he staged his breakaway hit,
The Unsightful Nanny
on the Limon Dance Company. Riedel has received the Choo San Goh Award in support of his work as well as funding from The Greenwall Foundation, The Frances Alexander Foundation, and The New York State Council on the Arts and a Harkness Space Grant.
http://www.riedeldancetheater.org
About Ariel Rivka Dance (ARD)
Founded by Artistic Director and Choreographer Ariel Grossman (alumnus of Joffrey Ballet School and Skidmore College) in 2007, ARD is a Contemporary Ballet/Modern Dance company based in New York City committed to creating work that explores raw emotion in the context of strong technique and form. In addition to prioritizing collaboration with living composers, the overarching goal of ARD is to use movement to expose, intrigue, and inspire the audience and collaborators. Comprised of dynamic and graceful dancers, ARD also strives to create a comfortable and inviting environment for the audience so they can deepen and/or develop their passion for dance. To do this, it offers free community performances and early childhood programming. Most recently, ARD was presented at the Greenspace Blooms Festival and Saratoga Arts Fest.

http://www.arielrivkadance.com