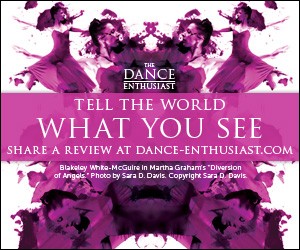 Two World Premieres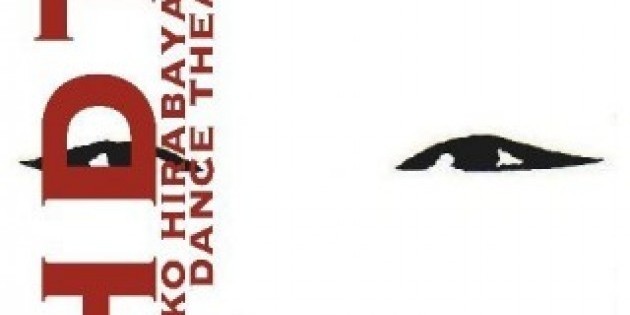 Company:
Kazuko Hirabayashi Dance Theatre
KAZUKO HIRABAYASHI DANCE THEATRE IN TWO WORLD PREMIERES
October 8 & 9 at 8 PM; October 10 at 3 PM
Ailey's Citigroup Theatre, 405 West 55 Street
Sarah Stackhouse, former soloist, Limon Dance Company
Kathryn Alter, Limon Dance Company
Daniel Madoff, Merce Cunningham Dance Company
John Hinrichs, Merce Cunningham Dance Company
Michael Thomas, director of Motion Theater Lab
KHDT Dancers: Stephan Behan, David Claps, Kyle Gerry, Jessica Higgins, Kathryn MacLellan, Stacy Martorana, Mayu Oguri, Tasia Smith, Meggi Sweeney, Thomas Varvaro
Kazuko Hirabayashi will present a program of her works, including two World Premieres, performed by her resident company of ten dancers, joined by well known guest artists Sarah Stackhouse, Kathryn Alter, Daniel Madoff, John Hinrichs, and Michael Thomas. The program will feature two world premieres by Ms. Hirabayashi: No, No...Yes, Yes...NY and Chrysanthemum and the Sword.
The new No, No...Yes, Yes...NY, music by Michael Gordon of Bang on a Can, is a group work inspired simply by the people on the streets of the City, living their lives and going about their business. Also receiving its World Premiere is Chrysanthemum and the Sword, set to Philip Glass's brilliant Mishima score.
The Company will repeat the 2009 The Spring, set to Stravinsky's Le Sacre du Printemps. The large ensemble piece explores the traditional ritual of the "Iomante" ceremony celebrated by the Ainu, the indigenous inhabitants of Hokkaido, the northern-most island of Japan. Deities such as the black bear, who delivers fur and meat to the Ainu, are indispensible to their lives. The Ainu bear sacrifice is performed to send the spirit of the bear back to its own world, thus ensuring a bountiful hunt.
Sarah Stackhouse will repeat the solo created especially for her - Haiku - "In the utter silence a lone cicada's voice penetrates the rock." Following its premiere last year, Philip Gardner found that "Ms. Stackhouse's natural dignity and grace made Haiku a spellbinding highlight of the evening." (Oberon's Grove)
Hirabayshi chose the music of Jimi Hendrix and Simon and Garfunkel for the solo Pebble in the Field, which will be danced by guest Kathryn Alter, currently a principal with the Limon Dance Company.