U.S.-Cuba Policy: The Artist Perspective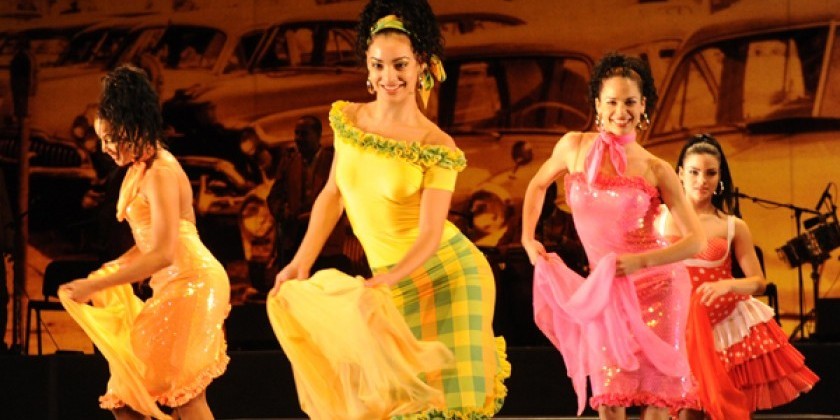 Company:
New York City Center
Prominent arts professionals will discuss how evolving relations between the United States and Cuba will affect the arts and cultural exchanges between the two countries in a free panel on Wednesday, February 18 at 6:15 pm at New York City Center.  Scheduled panelists include Eduardo Vilaro, artistic director of Ballet Hispanico; Rachel Weingeist, an independent curator who has engaged with the visual arts community in Cuba for many years; and Pedro Ruiz, the recently appointed associate artistic direction of Endedans – The Contemporary Ballet of CamagA«ey. The conversation will be moderated by Ben Rodriguez-Cubeñas, a leader in Cuban arts advocacy and a program director at the Rockefeller Brothers Fund. The panel will be held in conjunction with the opening performance of Havana Rakatan, a U.S. premiere by the acclaimed Cuban dance company Ballet Rakatan, running February 18 – 22 at New York City Center.
Havana Rakatan is a high-energy slice of Havana culture that charts the evolution of Cuban music and dance over the country's 500-year history, from the West African rhythms brought by slaves beginning in the mid-16th century, to the jazz, mambo and bolero of the 1940s, the rumba and cha-cha of the 1970s, and the salsa and son of modern-day Havana.  It features the eight-piece Cuban son band Turquino, which will perform live onstage. It is the opening presentation of City Center's A Bailar: Dance at the Center Latin dance festival, running February 18 – March 7. The Festival continues with Sidi Larbi Cherkaoui's m¡longa, which captures the sultry world of Buenos Aires tango. Voces, Suite Flamenca, a new work from flamenco superstar Sara Baras, closes A Bailar. (For complete schedule, visit  NYCityCenter.org)
Ballet Rakatan is one of Cuba's most successful cultural exports. The company was founded by dancer-turned-choreographer Nilda Guerra in 2001, when she was just 24. Havana Rakatan made its hugely successful debut in 2007 at the Peacock Theatre in London and has since toured all over the world. Nilda Guerra directs a versatile company of dancers, most of whom are graduates of the renowned Escuela Nacional de Arte de la Habana, which combines contemporary dance training with Cuban dance and Latin styles.
Havana Rakatan is presented by New York City Center in association with Sadler's Wells and Congas Productions.