UNION CITY, NJ: American Liberty Ballet's Summer Intensive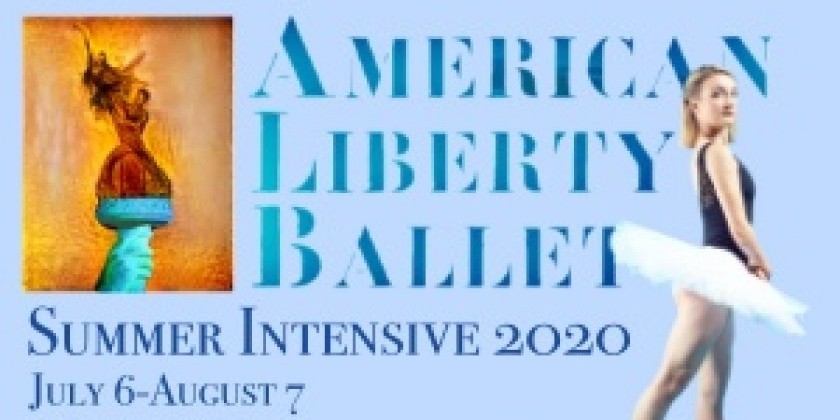 Company:
American Liberty Ballet
July 6th- August 7th
Trainee Program 10am-2pm
Level 2/3 Program 3-530pm
Ages 10+
5 days a week
Classes include: technique, pre-pointe/pointe, character, Jazz, body-conditioning, variations, contemporary, and modern. 
Guest teachers: MARY CARPENTER & ELINA MIETTINEN
There will be a maximum of 5 students per class, so in-person space is very limited. However, the program will also be offered virtually for those who wish to participate in that manner. We will adhere to all social distancing and health guidelines from local authorities regarding in-person classes, and will adjust accordingly should in-person classes not be permitted. 
All auditions will be held by appointment via Zoom. To arrange your audition, please email AmericanLibertyBallet@gmail.com
Tuition:
Trainee Program $1,650
Level 2/3 Program $900
Virtual Trainee $825
Virtual Level 2/3 $450