US Premier of Les Inonsoles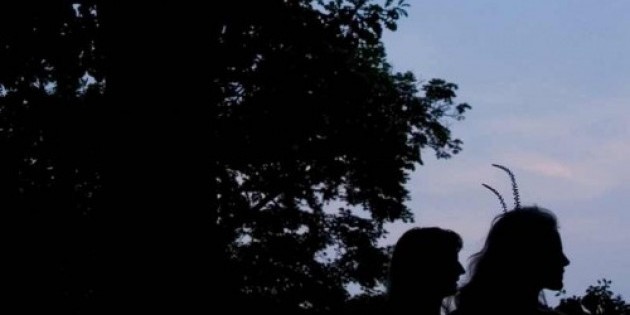 Company:
Alain Buffard
DANCE THEATER WORKSHOP
presents
ALAIN BUFFARD
in the US premiere of
Les Inconsolés
Oct 21 - 23 at 7:30pm
Dance Theater Workshop, the preeminent U.S. based center for contemporary dance and performance, presents internationally acclaimed French choreographer,
Alain Buffard
,
in the U.S. premiere of
Les Inconsolés
.
I
nspired by
Goethe

's poem

The Erl-King

,

Les Inconsol
és
(The Inconsolable),
creates a place where the extraordinary and miraculous might be possible. In this work, Buffard
focuses on the force of
early trauma and its recurring images and hallucinations.

Les Inconsol
és
marks Buffard's Dance Theater Workshop choreographic debut
and is accompanied by music from Schubert and Throbbing Gristle.
Les Inconsolés is performed by Alain Buffard, Matthieu Doze and Christophe Ives, with lighting design by Paul Beaureilles, and Thalie Lurault, and sound design by Frédéric Marolleau.
"There is a Buffard style, of course. Out of the box. Totally indefinable. Alternately cheeky, tender, scathing, droll and alarming, his works introduce us to a singular universe as well as giving us a sensitive perspective on the world." - Danser Magazine


Performances will take place at Dance Theater Workshop in the Bessie Schönberg Theater, October 21 - 23 (Thursday – Saturday) at 7:30pm. There will be a Coffee and Conversation pre-show talk on Oct 21st (Thursday) at 6:30pm, aPost-show Talk on Oct 22nd with Miguel Gutierrez (Friday), and a free wine reception following every performance (Tuesday – Saturday). Tickets are 0 and are available online at dancetheaterworkshop.org, over the phone at212.924.0077, and in person at the box office. Dance Theater Workshop Members, Students and Seniors are eligible for a 25% discount (5 Tickets). Box office hours are Monday – Friday from 5pm-9pm and Saturday – Sunday from 12pm – 8pm. Dance Theater Workshop is located at 219 West 19th Street between 7th and 8th Avenues.