Upcoming BARKIN/SELISSEN PROJECT Performances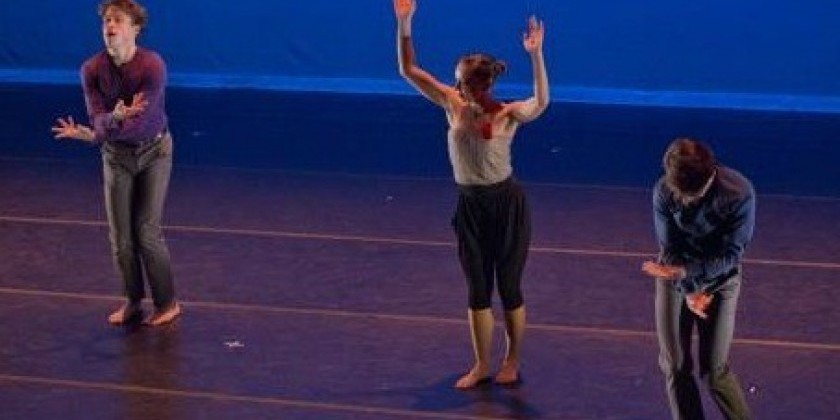 September 24 + October 11, 2013



Dear Friends,
The summer turned up the heat in NYC, and B/S P had some new projects sizzling on the grill! We hope you had an enjoyable Labor Day weekend, and are looking forward to sharing excerpts of our newest work-in-progress,
Reflexive.
R
ead further for details...
Kyla Barkin & Aaron Selissen
BARKIN/SELISSEN PROJECT


Pentacle Presents: Fall Further II
photo by Denise Lum
Join B/S P and other Pentacle Gallery artists in Fall Further II, at Ailey Citigroup Theatre
on Tuesday, September 24, 2013; 8:00pm.
"The nuanced execution of this emotionally driven physicality nestles its way into the heart with a universality felt across the spectrum of beings..."
-a few words on

Reflexive

,

from Kristi Ann Schopfer, dancer
8:00pm, Tuesday, September 24, 2013
Ailey Citigroup Theatre
W. 55th St, 9th Ave, NY NY
B/S P Joins Janis Brenner at the 92Y for
Janis Brenner: Artistic Throughlines, Global Connections
Friday October 11th through Sunday, October 13th, 2013.
photo by Micheal Krasowitz
Janis Brenner has often paid tribute to her mentors and the artists who've inspired her. Now 92Y asks her to switch direction and present artists whom she has mentored.
Kyla Barkin & Aaron Selissen,

as long-time members of Brenner's company,

will perform an excerpt from
Reflexive
in the F
ridays at Noon performance as well as the Friday 8 pm show.
Fridays at Noon program will also feature works by Kun-Yang Lin and
Helena Franz
én.

Saturday

night's program will include Wait by Lilja Ruriksdottir & Sunday's will include Helena Franzén's Trigger Point.
For all four performances Brenner contributes the premiere of Where-How-Why Trilogy which consists of three solos, danced by Esme Boyce, Sumaya Jackson and Brenner herself. Additionally, in the three evening programs, Brenner's company will perform The Mind-Stuff Variations featuring live music by Jerome Begin.
Friday, October 11
: Fridays At Noon (FAN) 12pm
Saturday, October 12: 8pm
LOOKING AHEAD
This October Kyla will be heading to Berlin, Germany to create a new work for 14 dancers at the Tanzakademie Balance, 1. We'll keep you updated with rehearsal clips and photos on our
Facebook page
!
Completed in early July,
Concrete Illusion
is a short dance film created from concept to final product in seven days. It will premiere as part of Sally Taylor's multidisciplinary, multi-sensory global arts initiative, ConSenses, in 2014...stay tuned for more!