Usdan Jan/Feb Events plus a $100 Discount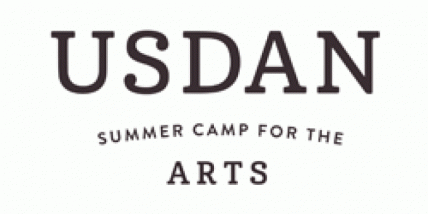 Company:
Usdan
USDAN 2016 ENROLLMENT:
SUNDAYS JANUARY 10 AND FEBRUARY 7 VISIT AND INFORMATION EVENTS
$100 TUITION DISCOUNT UNTIL 1/31/16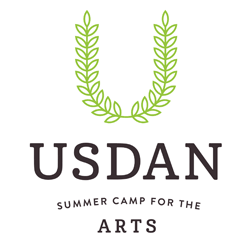 Usdan (www.usdan.org), the nationally acclaimed summer arts day camp that for almost 50 years has introduced the arts to more than 40,000 children, announces the next two Visit and Information Events for the summer 2016 season.  They will be on Sundays January 10 and February 7 from 11 AM to 2 PM, at Usdan¹s 200-acre woodland campus, at 185 Colonial Springs Road in Wheatley Heights (Huntington), Long Island. The new season begins Monday June 27, 2016.
Usdan also announces that this year, for the first time, parents have the option to enroll their children online, at www.usdan.org/enroll.  Those who prefer print enrollment can print the application off the web or have a form mailed to them.  In addition, there will be, Priority Renewal, a $100 tuition reduction for all programs ­ 3, 4 and 7 weeks ­ for enrollment through the priority deadline of January 31, 2016.
For an appointment, call 631-643-7900 (Visitors must be 21 years of age or accompanied by a parent).
In addition to Usdan¹s frequent Information Events, Usdan offers weekend and weekday Campus Visits available by appointment. For directions to Usdan, visit www.usdan.org.
Usdan offers more than 40 programs in music, dance, theater, visual arts, creative writing, nature and ecology and chess, annually hosting more than 1,400 students from towns throughout the Tri-State New York area. No audition is needed for most courses, and transportation is provided in air- conditioned buses that depart from most New York-area neighborhoods. One-third of Usdan¹s students receive scholarship assistance based on merit or family need. Video from many of Usdan¹s programs and special events, may now be viewed on Usdan¹s website, www.usdan.org, as well as on YouTube. Also, families can check out Usdan¹s Facebook site, where additional information and late-breaking news is featured.
Usdan includes among its alumni actors Natalie Portman and Olivia Thirlby and singers Jane Monheit and Mariah Carey. Usdan is open to all young people from age 4 to 18. Although the mission of Usdan is for every child to establish a relationship with the arts, the unique stimulation of Usdan has caused many to go on to arts careers. Alumni include members of Broadway shows and major music, theater, and dance ensembles such as the Boston Pops and the New York City Ballet. In addition to its regular programs, Usdan offers special opportunities for advanced high school-age performing and visual artists. These include Music Staff Internships and a Musical Rep Theatre Ensemble. Usdan is an agency of the UJA-Federation of New York.