Voices & Visions Contemporary Performance Workshops at The Ailey Extension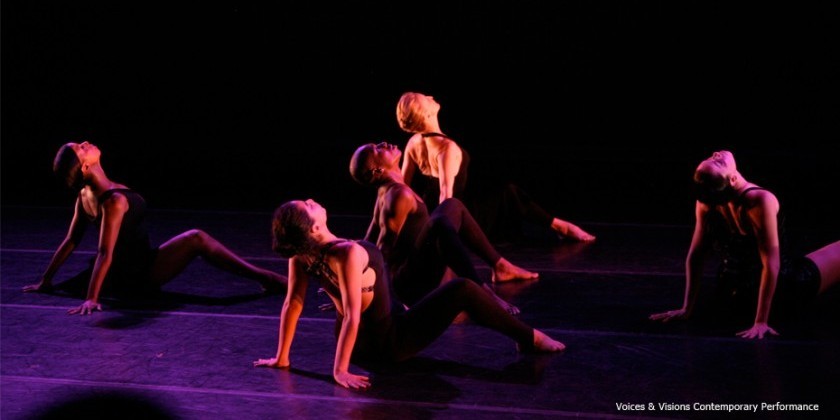 Company:
The Ailey Extension
VOICES & VISIONS with Contemporary Artists takes you from the studio to the stage in a 4 week workshop series. Expand your stylistic range, improve your movement quality and discover unfamiliar ways of moving. This four-week workshop will challenge the limits of your creativity, increase your technique and develop your versatility in dance. Join us in taking the magic to the stage of The Ailey Citigroup Theater on November 1st.
Select a workshop from the list below where you will find rehearsal dates and descriptions.
NOTE: Participants must be able to attend all rehearsals.
Jennifer Archibald - REGISTER NOW
Sundays, October 4, 11, 18 & 27 from  5:30–7:30
Tuesdays, October 6, 13, 20 & 27 from 7:30–9:30
In this repertory/performance workshop a new work will be created. Archibald will use her contemporary background and incorporate classical, street, and jazz aesthetics for movement development. Special attention is placed on discovering ways to move with expansive, easy efficiency.  Repertory will also be a place for critical thinking and reflection. Learning to dance set material will not be isolated from creative exploration.  The process will focus on the expansion of movement possibilities and character analysis for each dancer; the environment will encourage the participants to embrace confidence and authority over our moving bodies. www.jenniferarchibald.com
Karen Gayle - REGISTER NOW
Wednesdays, October 7, 14, 21 & 28 from 7:30–9:30pm
Saturdays, October 10, 17 & 24 from 5:00–7:00pm
Friday, October 30, 5:00–7:00pm
Karen Gayle's workshop will explore her signature 'slice of life' choreographic approach. Dancers will combine their diverse experiences and backgrounds in order to develop a narrative that illustrates both unique and common perspectives of life. Exploring movement that is sculptural, pedestrian, athletic, subtle, percussive and fluid, artists will fuse all styles and techniques into one unified movement.
Christian von Howard - REGISTER NOW
Mondays, October 5, 12, 19, 26 from 8:00–10:00pm
Saturdays, October 10, 17, 24, 31 from 5:00–7:00pm
A highly physical movement experience designed for the fearless dancer, this workshop will encompass a full body exploration of many diverse movement vernaculars, which includes classical ballet, contemporary dance vocabularies, as well as poly-rhythmic movement concepts that push across the space. The instructor's goal is to create an exciting new choreographic work, while promoting an in-depth understanding of movement and performance.  Workshop participants should be ready to dive in and explore various movement ideas that will call for them to dance with freedom and exuberance.
Sekou McMiller - REGISTER NOW
Sundays, October 4, 11, 18 & 25 from 4:00–6:00pm
Thursdays, October 8, 15, 22 & 29 from 8:00–10:00pm
This unique repertory/choreography workshop features work that celebrates the Latin rhythms and music while blending urban dance styles with jazz and contemporary movement. The dancers will explore the intricate musicality, style and attitude of this unique latin dance fusion and participate in storytelling that aims to inspire the dancers to not only acknowledge their roles in creation but to become active participants in the process on and off stage!

Level: Must have some previous knowledge of Latin dance. Choreography will be designed to accommodate advance beginner and up.
Michael Thomas - REGISTER NOW
Fridays, October 9, 16, 23 & 30 from 7:30–9:30pm
Saturdays, October 10, 17, 24 & 31 from 5:00–7:00pm
Michael's neo-soul style of contemporary movement is always driven by his reverence for music that inspires his creative spirit.  Utilizing a natural blending of music and movement, he and the dancers will investigate and build on an imaginative choreographic motif that will be used as the starting point for the workshop composition.  Together with Michael you'll develop, vary and elaborate on the starting motif to create a work that is supercharged, exciting and fun.  Come warm and ready to go!