WASHINGTON, DC: Apply for Dance/USA's 2020 Institute for Leadership Training (DILT)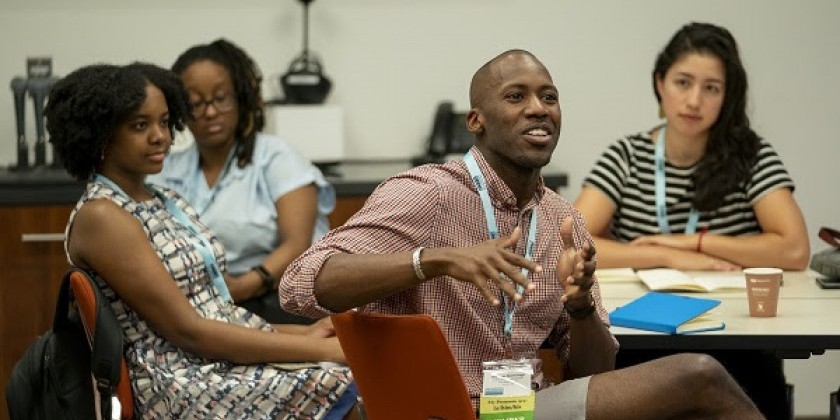 Company:
Dance/USA
The 2020 Annual Institute for Leadership Training 
Deadline to Apply is Sunday, March 8!
Dance/USA is accepting applications for the 2020 Institute for Leadership Training (DILT), a national dance mentorship and leadership development program. Self-identifying early-career dance leaders are invited to apply. Mentor-mentee pairs will be selected and matched for the 2020 Institute for Leadership Training, which launches in June 2020. The deadline to apply is this Sunday, March 8, 2020. Apply for the program here.

Please consider sharing this opportunity with individuals in your organization and community who you believe would benefit from this program.
The overarching goal of Dance/USA's Institute for Leadership Training is to build the leadership and decision-making skills of early-career dance leaders who represent the diversity of the national, professional dance community. The program has a specific focus on supporting individuals of African, Latinx, Asian, Arab, and Native American descent; individuals with disabilities or working in physically integrated dance; and individuals from a diversity of gender identities including transgender, agender, gender fluid, genderqueer, etc. All are welcome to apply regardless of Dance/USA membership.

Learn more about the DILT Program:
Find the 2020 DILT guidelines and applicant criteria here.
Read the full press release announcing the program
Learn about the 2019 mentees and mentors.
Read an article about a past DILT pair.

For more information about the program please contact Interim DILT Program Administrator, Board Liaison, and Office Manager Jessica Denson via email or at 202.833.1717 x107.

Dance/USA is grateful to The Andrew W. Mellon Foundation for their generous support of the Institute for Leadership Training. Dance/USA is also grateful to its ongoing funders who support the program: Doris Duke Charitable Foundation, The Harkness Foundation, National Endowment for the Arts, and The Shubert Foundation.
Photo:  Members of the 2018 DILT cohort, Niya Nicholson, Kayla Hamilton, DeMarcus Akeem Suggs, and Kim Savarino.