Contribute
Your support helps us cover dance in New York City and beyond! Donate now.
WATER MILL, NY: The Watermill Center is now accepting applications for its 2017 Artist-in-Residence Program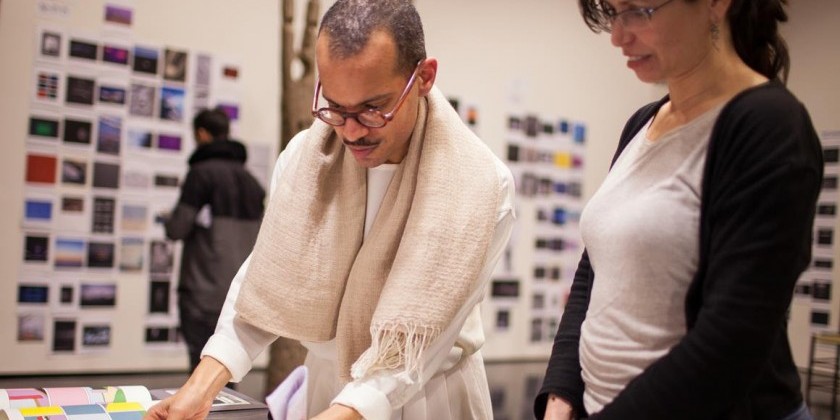 Company:
The Watermill Center
The Watermill Center is now accepting applications for its
2017 Artist Residency Program
NEW YORK, NY (March 2, 2016) — From March 2, 2016 through April 29, 2016, The Watermill Center—which celebrates the 10th anniversary of its East End home in Water Mill, NY throughout 2016—will be accepting applications for its 2017 Artist Residency Program. Watermill invites artists to submit ambitious proposals for the creation of work that critically investigates, challenges, and extends the existing norms of artistic practice. Details about the application and program are available at watermillcenter.slideroom.com.
The Watermill Center Artist Residency Program celebrates its 10th anniversary in 2016. The program was inaugurated when the Center officially opened as a year-round facility in Water Mill, New York in 2006. International in scope, each year up to thirty individual artists and collectives take up residence at the Center to create original works that critically investigate, challenge, and extend the existing norms of performance practice. By June of 2016, the Center will have hosted over 200 residents.
Taking place during the winter, fall and spring, the Residency Program provides artists with the opportunity to utilize The Watermill Center as a home and a workshop to create and develop their own work. Each residency will last from two to four weeks during January through May and September through December 2017. The selection committee is composed of distinguished international artists, academics, and cultural leaders across all disciplines. Artists from within and outside the United States are encouraged to apply. Watermill welcomes proposals from performing artists, visual artists, curators, dramaturges, puppeteers, architects, composers, filmmakers, culinary artists and writers. Watermill also welcomes research proposals from established scholars.
In addition to creating and developing their work, artists share their creative process with the community through open rehearsals, workshops, and artist talks. The Watermill Center's global community of former resident artists includes exceptional artists such as, Oliver Beer, Cirkus Cirkör, Julian Crouch, Degenerate Art Ensemble, Annie Gosfield, Cynthia Hopkins, Christopher Knowles, My Barbarian, Shirin Neshat and People Get Ready, to name but a few.
Former residents have also performed work created and developed at Watermill at venues and festivals including the New Museum, Roulette, PS122, American Realness, Clocktower Gallery, Performa, Vienna's Donaufestival, Kampnagel in Hamburg, CPR - Center for Performance Research, and the Baryshnikov Arts Center, among others.
The Watermill Center's Residency Program is made possibly by an award from the National Endowment for the Arts, the New York State Council on the Arts with the support of Governor Andrew Cuomo and the New York State Legislature, the Cowles Charitable Trust, Donald A. Pels Charitable Trust, the Dr. Lee MacCormick Edwards Charitable Foundation, the Jerome Robbins Foundation, the Juliet Lea Hillman Simonds Foundation, and LLWW Foundation.
To find out more about the program, please visit watermillcenter.org/programs/residencies.