"WERK" by Tough Cookie Dance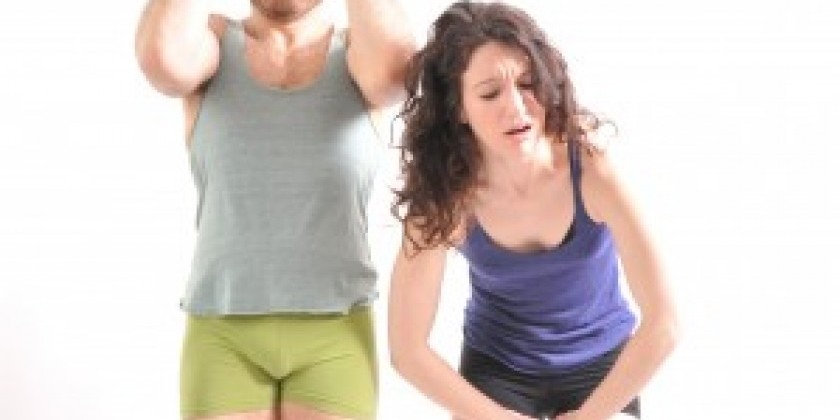 Triskelion Arts Aldous Theater
Tough Cookie Dance
WERK


Triskelion Arts' Aldous Theater
118 N. 11th Street, 3rd Floor, Brooklyn, NY 11249
October 18-19, 2013 @ 8pm
Brooklyn, NY: Triskelion Arts is proud to present Tough Cookie Dance (Michael Philip Richman and Josselyn Levinson-Dustin) for their 2013 Season in the Aldous Theater.
It's been said that the secret to happiness is turning your passion into a career. But is bliss within reach if your passion is for modern dance? You might as well tell your parents you're going to become a poet or a mermaid. They'll kvetch, "How will you live? How will you make money?" Josselyn Levinson-Dustin and Michael Richman explore the answers to these pesky questions in their evening of new work that probes…well…work, the jobs dancers take on in order to support their irrational addiction to art. Using polls from the dance community, recorded job interviews, and samplings of different "elevator pitches", this performance addresses just how far some artists are willing to go when they're not dancing. Bring your resume, your availability, and a can-do positive attitude—you're a shoo-in for the highly esteemed position of audience member.

Tough Cookie Dance is a contemporary interdisciplinary dance-based company currently comprised of dancers and co-artistic directors Michael Philip Richman and Josselyn Levinson-Dustin. Founded in 2012, Tough Cookie has been presented at Triskelion Arts (Split Bill, Triskelion Arts Presents, Comedy in Dance Festival), Dance New Amsterdam's Raw Material, and has guest taught for Moving Target Boston. Tough Cookie aims to bring comedy and humor to contemporary dance and dance/ theater performance while maintaining technical rigor and virtuosity in their choreographic work.
Michael and Josselyn are active members in the NYC performing community currently dancing for Sean Curran and Motley Dance, respectively, and have previously danced for Gabriel Masson Dance together. Inspired by film, stand up and sketch comedy, contemporary theater and dance performance, notably Christopher Guest, Fred Armisen (SNL) and Carrie Brownstein, Woody Allen, Sacha Baron Cohen, Big Dance Theater and Chunky Move, Tough Cookie strives to present eclectic, entertaining and cleverly crafted dance work that is smart, quirky and above all accessible.

-----------------------------------------------------------------------


Tickets are 5 General Admission and can be purchased here:
http://www.brownpapertickets.com/event/428868
For Press Reservations: info@triskelionarts.org
Triskelion Arts, 118 North 11th Street, 3rd Floor, Brooklyn, NY 11249
info@triskelionarts.org / 718-599-3577
For more information, visit www.triskelionarts.org.