WHAT A YEAR!‏
Company:
Brooklyn Arts Exchange

And what a year it's been!




Dear Friend,
 
In 2013, almost 5,000 young artists took part in our six day per week on-site education program, our public school residencies, our renowned YOUTHWORKS program and the TEEN ARTS CONFERENCE. These young artists choreographed, created theater and video, showed us the artistry of acrobatics, and performed their hearts out. They were guided by an extraordinary staff of 21 year-round teaching artists, 6 teaching artists in our schools, and another 20 in our summer arts program.

In 2013, BAX provided developmental residencies to 16 dance, theater and performance artists who created new work, engaged in important conversations about their artistic practice and drew inspiration from each other. We also provided 10,000 low-cost or free hours of rehearsal space to developing artists, assisting them in the creation of countless new artistic works.

In 2013, we said goodbye to long time Education Director Maya Parra and welcomed new Education Director -- Lucia Scheckner. We also welcomed several new teaching artists and a new Marketing & Communications Manager -- Melanie Greene.

In 2013, we were open to the public a total of 4,116 hours, from 8:45 a.m. to 10:30 p.m., 7 days a week for rehearsals, performances, classes, events and more!
 
What you might NOT know...

BAX works hard to ensure consistent arts programming in Brooklyn schools by raising money, securing grants and sponsorships and by working with both the parents and the administrations of each and every public school to provide the best possible, affordable program.
 
BAX provides financial assistance including full and partial scholarships to over 28% of its student body. We raise money for this at student concerts, bake sales and appeals and stand by our commitment that NO ONE WILL BE TURNED AWAY DUE TO AN INABILITY TO PAY.
 
BAX invests in artists during critical transitions in their practice, helping them work outside comfort zones and habits to create challenging, groundbreaking work. In 2013, two former BAX Artists in Residence, Faye Driscoll and luciana achugar, received Guggenheim Fellowships, joining AIR alumni like Young Jean Lee who have received prestigious awards, grants and residencies after their formative time at BAX.

Some of the most important work BAX does is not covered by tuition and rehearsal space fees. 
 
We invest in the future of dance and theater in public schools, underserved families and artists of all ages who help reveal and transform our world. Please support the work we do all year with a generous contribution today and help us make 2014 even better!
 

With gratitude,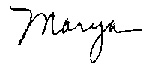 Marya Warshaw
Executive Director