Contribute
Your support helps us cover dance in New York City and beyond! Donate now.
WHITE WAVE / Young Soon Kim Dance Company Seeks Festival Coordinator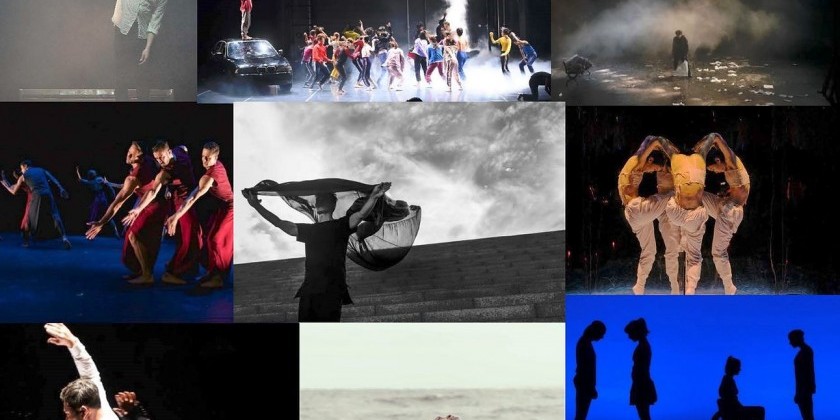 Company:
WHITE WAVE Dance
WHITE WAVE Young Soon Kim Dance Company is looking for a Festival Coordinator to join their team.
The Festival Coordinator will oversee White Wave's 21st Annual 2022 Virtual DDF (June 23-26, 2022) and the 7th Annual SoloDuo Dance Festival (February 2023 at Dixon Place).
To fill out an application, click here. Send a cover letter and a resume to Young Soon Kim, Artistic Director at festivalsatww@gmail.com or call us at 718-855-8822 (office).
About the Festival Coordinator Position
This is an exciting position in WW's Festivals Project administration, who will have full responsibility for the operation of the Festivals Project. Through executive oversight of day-to-day operations, the Festival Coordinator oversees WW's 21st Annual 2022 Virtual DDF (June 23rd-26th) and the 7th Annual SoloDuo Dance Festival (February 2023 at Dixon Place). This position serves a variety of administrative functions that include financial management, fundraising, human resources management, and public/community relations. Reporting to the Artistic Director and working closely with technicians, press personnel, and interns, the Festival Coordinator carries out her/his responsibilities in accordance with the vision and strategic direction for the 2022-2023 Festivals Project as set by the Artistic Director and the Board of Directors.
Responsibilities
Festival Preparation:
Participates fully in the planning phase of WHITE WAVE Festivals
Directs communications of program and technical information with WHITE WAVE and the Festivals' participating artists
Works with our Gala Committee to maximize the success of WW fundraising and social events
Festival Marketing:
Draft PR materials to send our Publicist (i.e. press releases, performance listings, etc.)
Oversees the development and distribution of promotional printed materials (i.e. press releases, posters, postcards) and festival programs
Oversees electronic media outreach, including website updates and e-mail blasts
Festival Implementation:
Supervises technical rehearsals and assists technical staff
Manages the company's Box Office, including accounting receipts
Ensures clear communications between artists and the photographers/videographers documenting the performances
Organizes data for outcome evaluation of Festival programs
Maximize ticket sales and donations
Human Resources & Personnel Management:
Establishes and supervises an effective intern/volunteer team 
Manages the production staff during Festival performances
Education: 4-Year Degree
Position Type: Full Time Permanent
Position Level: Experienced (Non-Manager)
Location: Brooklyn, NYSalary: $25,000 to $32,000 (Annual)
Please click here to fill out an application.and send a cover letter and a resume to Young Soon Kim, Artistic Director at festivalsatww@gmail.com or call us at 718-855-8822 (office).
WHITE WAVE (WW) is a non-profit arts organization established in 1988. WHITE WAVE's mission is to act as a potent stimulus for change and expansion of the dance/arts world through the creation of new dance works, production of dance concerts, organizing social events, and education and outreach through dance classes. WW provides opportunities for dancers and choreographers to create, rehearse, and perform their art and network with each other, and by engaging the local dance community in an ongoing arts dialogue, carrying dance and art forward through sharing and collaboration. WW created DUMBO Dance Festival (DDF) in 2001 in response to the dance community's need for performance opportunities that would present and produce the work of rising choreographers at minimal expense for the artist. DDF has become recognized as New York's most prestigious gathering of pioneering choreography, encouraging experimentation, creativity, and originality. WW has proudly presented over 3,000 choreographers/dance companies with over 18,500 performers to a total of more than 85,500 audience members. To learn more about WHITE WAVE, please visit http://www.whitewavedance.org.