Contribute
Your support helps us cover dance in New York City and beyond! Donate now.
WORDS ON THE MOVE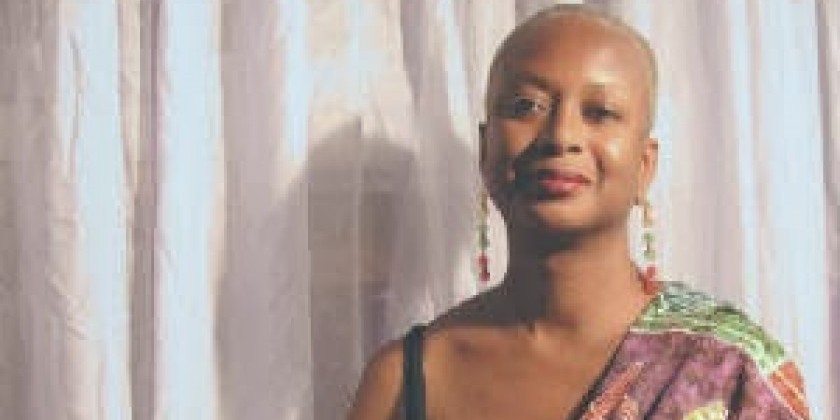 Company:
Brooklyn Arts Exchange
WORDS ON THE MOVE
Led by veteran dance writer Eva Yaa Asantewaa
Saturday, April 11 from 1:00 – 4:00pm
Tuition: $40, $25, $15
(pay what you can afford)
Limited Enrollment, First Come, First Served.
Register by phone or in person. (718) 832-0018
What challenges and opportunities do you face when you write about yourself? Your artistic mission? Your body of work or new projects? Bring one brief sample (~250-300 words) of this writing. We will share a free writing exercise and explore a few of your samples, building strategies for effective, satisfying expression.
Eva Yaa Asantewaa blogs on the arts at InfiniteBody with dance as a specialty. She graduated from Fordham University (Rose Hill) in 1974 and was first published as a freelance dance critic and feature writer in 1976, writing for Dance Magazine and The Village Voice. Her dance writing also appeared in SoHo Weekly News, Gay City News and other publications. Ms. Yaa Asantewaa has interviewed numerous dance artists and advocates as host of her own podcast, Body and Soul, and taught annual "Writing on Dance" workshop series for New York Live Arts. She served as a member of the New York Dance and Performance (Bessie) Awards committee for three years and as a consultant or panelist for numerous arts funding and awards organizations. A native New Yorker of Black Caribbean heritage, Ms. Yaa Asantewaa shares a home with her wife and cat in the East Village, still surrounded by great places to see innovative dance and theater.