Washington D.C.'s, first all-African-American Rocky Horror shadow-cast ensemble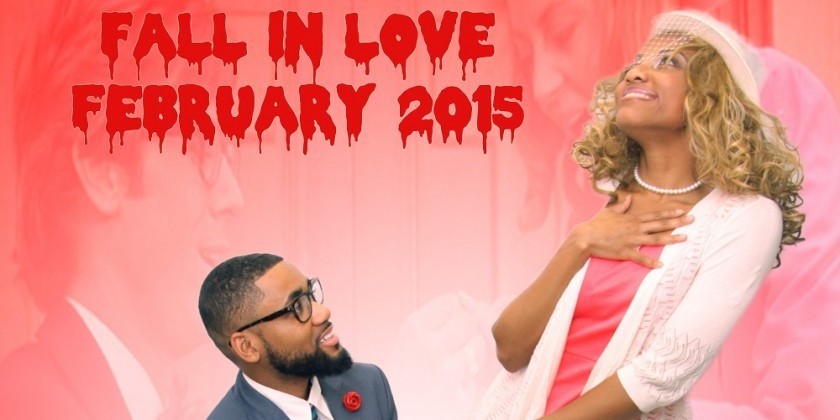 Company:
Joe's Movement Emporium
Chocolate Covered Rocky Horror
February 13th @ 9 pm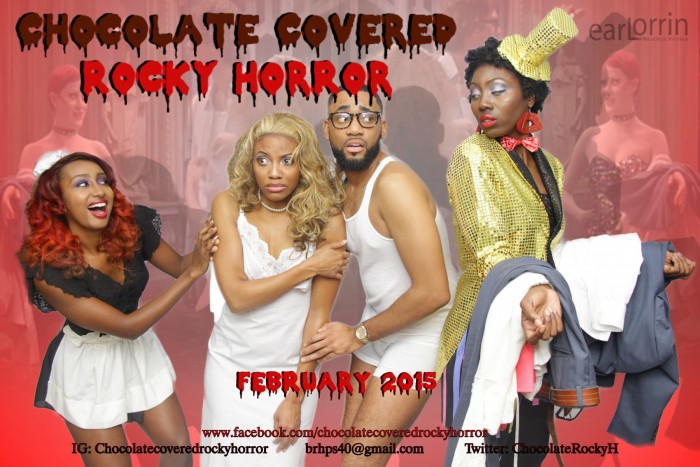 RECEPTION: 9 pm
SHOW: 10 pm
On Friday, February 13, 2015, fall in love with, "Chocolate Covered Rocky Horror," an all-African- American Shadow-cast of Richard O'Brien's Rocky Horror Picture Show. This production will be Washington D.C.'s, first all-African-American Rocky Horror shadow-cast ensemble.
Our musical production will feature live vocal performances and crowd engagement-- placing audiences in the comical,yet horrific experience that is Dr. Frank-N-Furter's Castle.
The production will evoke the age-old tradition of a shadow-cast for this highly provocative, yet forever memorable  performance. The cast will dramatically mime the film as it plays on a large movie screen and vocally perform the musical numbers bridging another dimension to what is a shadow-cast performance.
Chocolate Covered Rocky Horror recognizes the progress African-American communities have made as it pertains to matters of love and sexuality. The shadow-cast will feature nods to recent events in our Justice system and Black legends, along with a talented cast that will leave you wanting more.
Earlorrin Productions will also take this opportunity to promote and embrace African-American owned business and entrepreneurship. Earlorrin Productions will host a reception with a number sponsors before the show highlighting the Arts and Humanities.
Love is in the air and we are aiming straight for the heart. The February production serves as a fund raiser for a major health issue effecting the African American community, Heart Disease. According to the CDC 24.5 percent of Heart Disease related deaths in 2008 were among African- Americans. A portion of the proceeds will be donated to the American Heart Association.

Venue: Joe's Movement Emporium
Joe's theater is a flexible multi-use performance space located at 3309 Bunker Hill Rd.