Week 2 of the 2015 REDCAT NOW Fest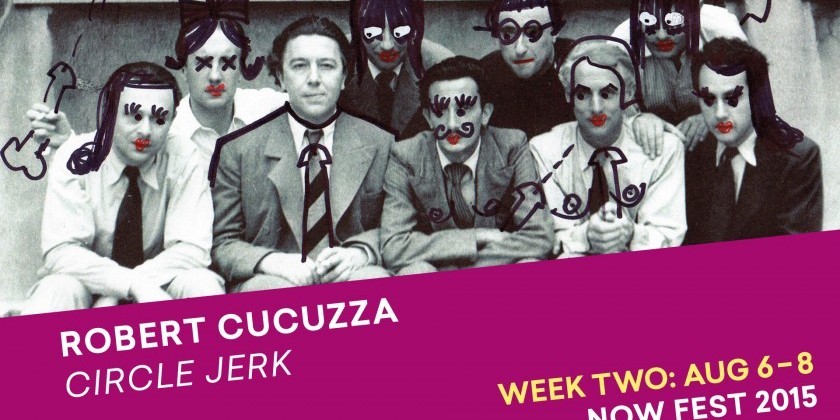 Company:
Various
WEEK TWO, Aug 6 - 8 of the 2015 REDCAT NOW Fest
Stina Ahlberg: Sammanfläta (intertwine)
With a transfixing level of concentration and a graceful, gripping theatrical presence, Sweden's Stina Ahlberg commands and deserves attention as she makes her choreographic debut in Los Angeles, the internationally-known dance innovator's new home. Inspired by rituals, myths and icons of both Asia and Scandinavia, Ahlberg subtly evokes demons, Goddesses and timeless legends.
Mint Park and Hee-Eun Jeong: BIT
In dark shadows and shifting light, five performers take on a mysterious quality, enhanced by an immersive and sometimes jarring sound score by multi-media composer Mint Park, in this collaboration with choreographer Hee-Eun Jeong. The high-velocity movement has both rhythmic and primitive touches, while also reflecting the interest both women have for the cultures of film and fashion.
Robert Cucuzza: Circle Jerk
The rants and ramblings of André Breton and the Surrealists are re-imagined by director Robert Cucuzza with a focus on disturbingly sexist transcripts that read like nasty comments from internet trolls. Set to a live Gypsy Jazz score, this twisted journey through Breton's subconscious is staged with a mostly female cast to reinterpret the crass material.