Wendy Whelan Postpones Inaugural U.S. Tour of Restless Creature‏
Company:
Wendy Whelan
WENDY WHELAN, AMERICA'S GREATEST CONTEMPORARY BALLERINA, POSTPONES INAUGURAL U.S. TOUR OF RESTLESS CREATURE

First Project from Wendy Whelan New Works Initiative Delayed Due to Whelan's Extended Recovery from Hip Surgery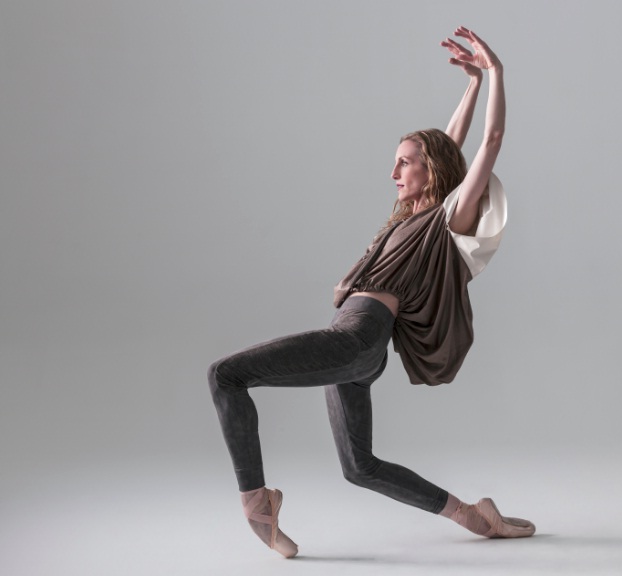 Following hip surgery that took place just one week after the August 14, 2013 premiere of her Restless Creature, Wendy Whelan, in consultation with her doctors, has concluded that her body needs more time to heal and that she must postpone her spring 2014 (March 16 – April 11) inaugural U.S. tour of the work. Rescheduled dates will be announced at a later time. See below for a list of postponed engagements. The UK premiere, presented by The Royal Opera House, will take place at the Linbury Studio Theatre in London as scheduled (July 22–26).

The New York Times has called Whelan "America's greatest contemporary ballerina." She has danced with New York City Ballet for 29 years. With the company, she has mastered Balanchine's neo-classical repertory, dance classics such as Sleeping Beauty and Swan Lake and created works with many of today's leading choreographers. Having reached the height of her field, Whelan, now 46, is embarking on a groundbreaking journey at an age when most ballerinas simply retire from the stage. She has launched Wendy Whelan New Works Initiative, which begins with Restless Creature, a suite of four duets, each with its own distinct style and artistry, created by and danced with Kyle Abraham, Joshua Beamish, Brian Brooks and Alejandro Cerrudo.

Whelan said, "It is with careful thought and with the support of my wellness team that I have decided to postpone the tour of my project Restless Creature, until I have made a more complete recovery from the hip surgery I had last August. I have worked diligently following my surgery to meet my deadline for being rehearsal ready, but I simply need more time to strengthen and heal. I have to honor my body's wishes. I know I will continue to make progress, and I hope to bring these wonderful new pieces of choreography to life very soon with the physicality they both deserve and require to be shown at their absolute best."

After a minor slip in ballet class in September 2012, Whelan began experiencing severe pain in her right hip. After months of pain reducing treatments, her doctors discovered a complex labral tear. A labral tear involves the ring of soft elastic tissue, called the labrum, which follows the outside rim of the socket of the hip joint. When damaged, even small movement can be extremely painful. After months of failed attempts at finding pain relief, Whelan made the decision to have surgery and face a daunting four to sixth months in recovery. She turned to Dr. Marc Philippon, renowned hip surgeon at the Steadman Clinic in Vail, Colorado. The surgery would involved cleaning up the tear, as well as the debris floating in her hip that had accumulated as a result, Dr. Philippon shaved down impingements along the bone that had developed over her lengthy dancing career.

The postponement includes performances March 18 at the McCarter Theatre Center in Princeton, NJ; March 20 at The Harris Theater in Chicago, IL; March 22 at the Byham Theater in Pittsburgh, PA; March 25 at the Power Center for the Performing Arts in Ann Arbor, MI; March 28 and 29 at the Citi Shubert Theatre in Boston, MA; April 1–6 at The Joyce Theater in New York City; April 9 at the Brown Theatre in Louisville, KY; and April 11 at Memorial Hall at The University of North Carolina at Chapel Hill.

Wendy Whelan studied at the School of American Ballet. She was invited to become a member of the New York City Ballet corps de ballet in 1986 and was promoted to principal dancer in 1991. Whelan has performed a wide spectrum of the Balanchine repertory and has worked closely with Jerome Robbins on many of his ballets. She has originated featured roles in 13 ballets for Christopher Wheeldon, as well as in the ballets of William Forsythe, Alexei Ratmansky, Wayne McGregor, Jorma Elo, Shen Wei and Twyla Tharp. In 2007, Whelan was nominated for an Olivier Award and a Critics Circle Award for her performances with Morphoses/Wheeldon Company. She has been a guest artist with The Royal Ballet and with the Kirov Ballet. She received the 2007 Dance Magazine Award, and in 2009 was given a Doctorate of Arts, honoris causa, from Bellarmine University. In 2011, she was honored with both The Jerome Robbins Award and a Bessie Award for her Sustained Achievement in Performance.

Credits

Restless Creature was co-produced by Wendy Whelan, The Joyce Theater Foundation and Sunny Artist Management Inc, and co-commissioned by Jacob's Pillow Dance Festival, The Joyce Theater Foundation and Carolina Performing Arts.

Restless Creature is the inaugural work of the Wendy Whelan New Works Initiative, and is made possible by a creative residency space grant provided by the Baryshnikov Arts Center. Presentations of Restless Creature are made possible by the MetLife Community Connections Fund of the New England Foundation for the Arts' National Dance Project. Major support for National Dance Project is provided by the Doris Duke Charitable Foundation and The Andrew W. Mellon Foundation.

Restless Creature and the Wendy Whelan New Works Initiative is made possible by the generous support of: Producers' Benefactor Circle: *Diana and Joe DiMenna, *Mary Jo and Ted Shen; Partners' Benefactor Circle: *Stephen Reidy, *Catherine and Mark Slavonia; Patrons' Benefactor Circle: *Charles and Debbie Adelman, *Kerry Clayton and Paige Royer, *Stuart H. Coleman, Esq., *Judith M. Hoffman, *Michèle and Steven Pesner, and *John T. Watters and Ian A. Archer-Watters; Friends' Benefactor Circle:  Jody and John Arnhold, Margo Krody and Mitchell J. Blutt, David Brown, Mary Sharp Cronson, New York Community Trust/Wallace Special Projects Fund, Jon L. Stryker and Slobodan RandjeloviA‡; Additional support from: Gillian Attfield, Joseph P. Doherty, Hilda Kraker, and Irene and Ted Shen.

*Denotes a Funding Sponsor of the Wendy Whelan New Works Initiative

For more information, please contact John Wyszniewski at Blake Zidell & Associates, 718.643.9052, john@blakezidell.com.