We've got ARTISTS from Bed-Stuy & Beyond for STooPS 2014‏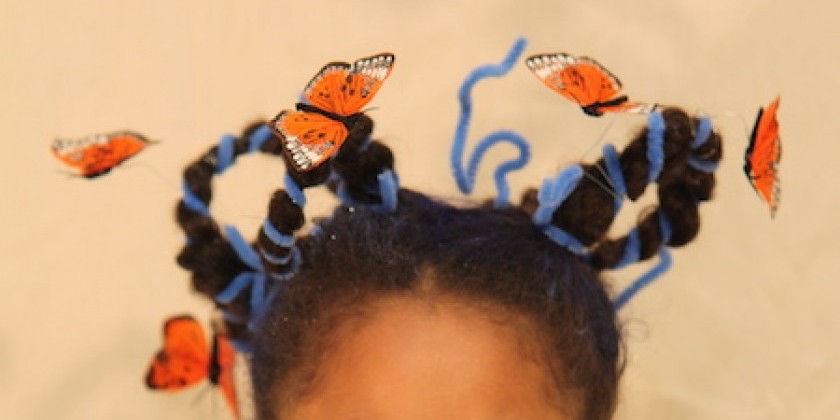 Company:
STooPS
Image: DELIRIOUS HAIR DESIGNS by Edisa Weeks

STooPS is excited to announce the
2014 STooP Artists
Aleijuan Afuraka/Mark Darkfeather
Aleijuan's sound, and that of his band/alter ego Mark Darkfeather, has always been rooted in soul. A chameleon at heart, Aleijuan sets out to grow and evolve as an artist with every project.
Andrea J. Fulton
Born and raised in Chicago, Andrea J. Fulton was recognized early on as creative and at eight began writing poetry, then songs, speeches and most anything asked of her when people needed help expressing themselves.
Cétáh Treadwell "The #Serenades Project"
New Yorker in heart, Barrio in tongue, swagger, and soul. Native and Caribbean in blood. Treadwell is a writer, performer and socio-linguist.
Edisa Weeks
Edisa Weeks has been embellishing hair since she was a toddler and discovered the joy and possibilities of a comb, brush and paint.
Frederic TAIEB
Frederic TAIEB is French, from Paris. He has been sent to New York. He worked 7 years in Investment banking before understanding that he had been cut from a half of himself.
Ish
Ish raps, writes, and makes things. The Brooklyn native is a champion among the youth poetry scene through creative writing and literacy organization, Urban Word NYC.
Kelly Horrigan Handmade
Kelly Horrigan is a fashion designer and educator. Her company features one-of-a-kind leather designs that combine old-world techniques with modern aesthetic.
Lisa Sikorski
Lisa Sikorski makes socially engaged, intimately produced projects. They often incorporate object making, oral-storytelling and ritual characteristics requiring public interaction activate the work.
Maxine Montilus
Maxine Montilus is currently the Associate Artistic Director and performer with Tamara LaDonna Moving Spirits, and is also a member of KaNu Dance Theater.
Nicholas Powers
Nicholas Powers is professor of literature, reporter, poet and author of "The Ground Below Zero: 9/11 to Burning Man, New Orleans to Darfur, Haiti to Occupy Wall Street".
Noni Rene
Musician, Noni Rene (originally from Philadelphia) now resides in New York. She has been producing her own sound whilst balancing being a student at Lincoln University of PA.
ola ronke
ola ronke is a Brooklyn born Nigerian artist, mama, bike rider, nature lover and dance fiend. She's an award winning art director for film and music videos, as well as a yoga teacher.
Paula Jeanine Bennett
Composer, vocalist and percussionist Paula Jeanine Bennett is an artist with a deep and soulful commitment to the creative path.
Phantazia String Players
Named after one of the late Noel Pointer's biggest jazz hits, the Phantazia String Players consist of the Noel Pointer Foundation's most advanced violin, viola, bass and cello students.
Tendayi
Tendayi is the funky jazz songstress of our era. The Atlanta to New York transplant has studied musical theater, Jazz, Blues, and even written vocals for underground Hip Hop artists.
Tiffany B Chanel
Tiffany B Chanel is a self taught artist from Brooklyn, NY. Started doing sneaker art in 2012 and slowly started to branch off to canvas art … Her Art Walks!!!
Tim Prolific Jones
Tim Prolific Jones is a Black Long Island Native who seeks to give voice to unspoken experiences and invisible communities. He is a poet, writer, activist, educator, performer, marketer and more.
tony wells
tony wells is a self taught artist. His collages have a sense of movement and harmony with its structure and color schemes.
Wéma Harris
Wéma Harris is a Brooklyn based performing artist, educator and activist. A deep love for the arts has brought her talents to audiences around the United States as well as abroad.
Ziedah Diata
Ziedah Diata creates participatory art work and traditional pieces that draw the public into creative and challenging dialogue, primarily on issues of social justice and matters of spirit/self-reflection.
 
Learn more about these artist at www.stoopsbedstuy.org/stoop-artists.
JOIN US JUNE 14, 2014
 
About STooPS
STooPS is a community-building event that uses the arts to bring people outside and promotes social interaction among artists, homeowners, residents, and businesses of Bed-Stuy. Bed-Stuy homeowners collaborate with local artists to host mini performances and art showcases on their stoops, yards, or sidewalks. At the same time, various local businesses and organizations will bring folks together at the event's main space, the Freebrook Mansion at 375 Stuyvesant Avenue. STooPS culminates with performances by several renowned Brooklyn based artists.

In 2013, STooPS attracted 200 SightSeers (ticket buyers) along with countless passersby of all ages. The event was featured in the BedStuy Patch, Brokelyn, A.R.T.S.Y. Magazine, and covered by News12 Brooklyn. The STooPS team is ecstatic about engaging the Bed-Stuy community for another year. 

STooPS is just one way to engage, support, and develop Bed-Stuy, and as STooPS expands, the entire Brooklyn community grows stronger.

SUPPORT STooPS by DONATING online, becoming a SPONSOR, or VOLUNTEERING.