Windhover Spreads Its Wings Workshop for Dancers aged 12-18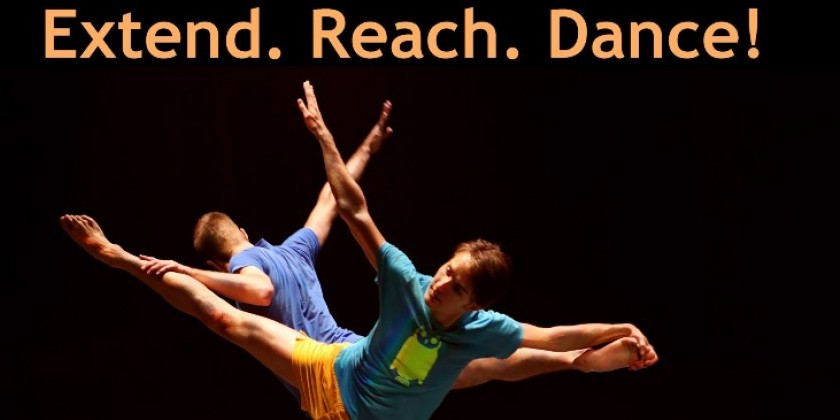 Company:
Windhover Center for the Performing Arts
Join us! We are registering for our summer 2014! There are still spaces available but places are limited.
 This summer Dance Intensive with one of NYC's top modern dance companies, July 20-26 in picturesque Rockport, MA.. 
Call or visit our website for more info.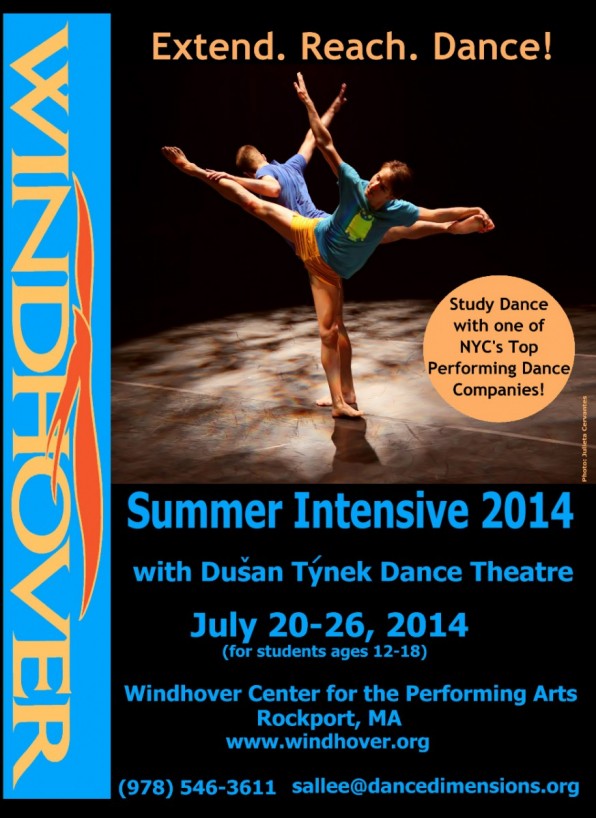 For ages 12-18 · July 20-26, 2014 · Sallee Slagle, director
Now in its 15th year, the mission of the Windhover Spreads Its Wings Workshop is to provide a supportive, fun, and creative environment in which to study dance for students ages 12 through High School.
Windhover was founded by Ina Hahn, who was a member of Doris Humphrey's and Charles Weidman's Dance Companies. She danced on Broadway in several musicals, including "The King and I" and "Can-Can", in which she understudied principal Gwen Verdon.
Ina Hahn has taught at Radcliffe College, Harvard University, The Boston Conservatory, Smith College, Hampshire College, Bradford College, and Endicott College. Ina is certified as a Dance Reconstructor by The Dance Notation Bureau, and has reconstructed countless modern dance classics for colleges and dance companies throughout New England.
The Windhover Spreads Its Wings Workshop was started in the Summer of 2000 by Carol Burnham and Pamela Wise, both former campers at Windhover and dancers with The Windhover Dance Company. Sallee Slagle, also a dancer with The Windhover Dance company for many years, now continues the tradition.
Sallee is a graduate of The Boston Conservatory, and the Artistic Director of her own modern dance company, Forty Steps Dance. Sallee also has her own dance and fitness studio in Nahant, Dance Dimensions. She continues to teach Ballet and Modern Dance at several North Shore dance studios as well as her own.
A typical Workshop day begins after breakfast with Pilates warm-up, followed by two technique classes in Ballet and in Modern Dance (Humphrey-Limon technique). Morning ends with a lunch break. Each afternoon, students have classes in Modern Dance Repertory and Dance Composition, including Laban Movement Analysis. Repertory will, again, feature original works by our faculty. We are very pleased to have members of the Dušan Týnek Dance Theatre returning this year as special guest faculty!
Following afternoon classes, students have free time to work on their dance compositions, or to go on organized beach trips or into downtown Rockport.
After dinner, evening classes such as Music for Dancers, Yoga, Stretch and more are offered. Popular dance movies and documentaries are shown in the Main Barn during the remainder of the evening.
There will be an informal performance for families and friends of the students' work at the end of the session.
Students have the option of either staying overnight at the Windhover campus in one of our six dormitories, or participating as day students.
Workstudy scholarships are available for partial tuition reduction. Please contact us for more information.
Registration is due by June 15, 2014. Registration will be strictly limited to 30 students, with a maximum of 25 overnight students.