Witchcraft - A Corporeal Practice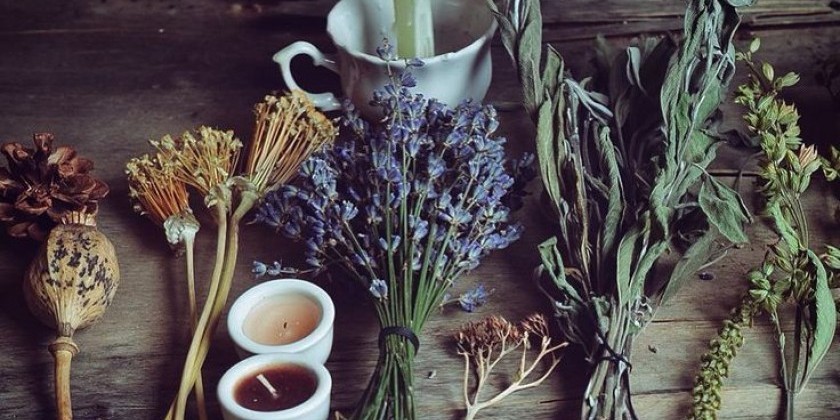 Company:
iele paloumpis/Marissa Perel
Several years ago changes in my health and body shifted the way I approach dance and daily life. Without answers from doctors or bodyworkers, I began looking to witchcraft and earth-based rituals as somatic practices of integration, acceptance and healing. For this class we will look to astrology and the lunar calendar, as well as our own unique and defiant bodies to generate restorative movement. Astrological influences have a visceral effect, so we will simply be tapping into what is already there to generate somatic healing. Come with an awareness of something you might like to shed, heal and/or embrace.
About the instructor:
iele paloumpis is a dance artist, educator, intuitive healer, and death doula. their healing work is rooted in kinesthetic awareness, Tarot, herbal medicine, and some astrological know-how – all within a trauma-informed framework that centers social justice.
Choreographic works have been shown through Brooklyn Arts Exchange, New York Live Arts, Dixon Place, the Flea Theater, Movement Research, Painted Bride Art Center, Franklin Street Works, and Taubman Arts. they've danced for niv Acosta, devynn emory, Jaamil Olawale Kosoko, Jen McGinn, Katy Pyle, Emily Wexler, and Nina Winthrop.
iele received a BA from Hollins University in 2006 and was awarded end of life doula certifications from Mount Sinai, Valley Hospice, and Deanna Cochran's Accompanying the Dying Program between 2014-16. iele has studied Tarot since 1996, most recently under the mentorship of Eva Yaa Asantewaa.
iele is currently developing a somatic practice addressing the needs of those who are moving through grief.