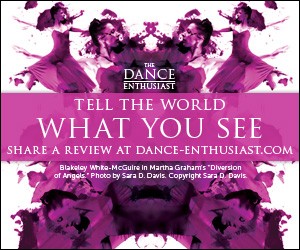 Works & Process at Lincoln Center presents LayeRhythm (On The Move) with STASIS, in collaboration with 92NY
Company:
Works & Process at Lincoln Center
Embodying the continuum of concert and social dance, LayeRhythm led by Mai Lê Hô weaves a singular mix of freestyle dance, live music, and audience interaction, celebrating the vibrancy of street and club dance cultures. Spotlighting FlexN's STASIS, the evening will feature choreographed work from the company alongside improvisations by musicians, dancers and emcees, captivating young and old, theater and club goers.
LayeRhythm (On The Move) Fall 2022 series is made possible thanks to support from the Mertz Gilmore Foundation, New Music USA's Organizational Development Fund in 2022-23, and Dance/NYC's Coronavirus Dance Relief Fund: New York State Edition, made possible by the New York State Council On The Arts.
If you have any questions about this event, please contact Guest Services at 212-875-5456 or guestservices@lincolncenter.org.
Works & Process at Lincoln Center
Described by The New York Times as "an exceptional opportunity to understand something of the creative process," Works & Process is where New Yorkers have been able to see, hear, and meet the most acclaimed artists in the world. Focusing on studio-to-stage artistic process and longitudinal relationships with both artists and arts institutions, Works & Process provides artists iterative opportunities. Through our 10 residency partners that make up LaunchPAD "Process as Destination" and presentations at the Guggenheim Museum, Lincoln Center, and New York Public Library for the Performing Arts, Jerome Robbins Dance Division, artists hone and develop their craft and audiences gain unprecedented access to leading creators and performers. The program champions new works, shapes representation, and amplifies underrepresented voices and performing arts cultures. Since 2020, Lincoln Center and Works & Process have partnered through virtual premieres and dynamic in-person performances. This fall, three new dance and music productions take the stage at the Clark Studio Theater—all offering Choose-What-You-Pay tickets.