Works in Progress: Elena Demyanenko and Dai Jian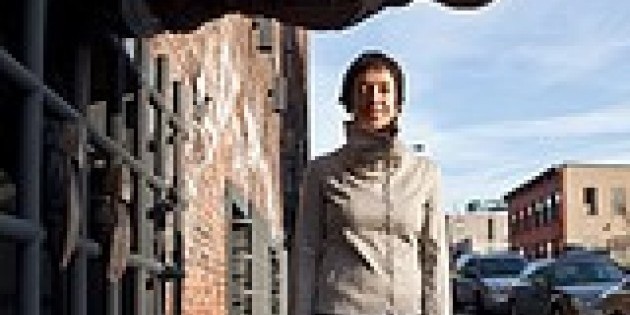 Company:
Dance New Amsterdam
Work in Progress Showing: Artists in Residence Elena Demyanenko and Dai Jian
February 15
FRI at 7:30pm
Tickets:
Crosscut
Conceived by Elena Demyanenko and Dai Jian
Crosscut is a duet that explores relationship, an open dialogue defined by constant developments and changes through myriad possible existences of two individuals with their backgrounds, behaviors, languages, and cultures. We hope to illuminate the co-existence of two fully-equal independent minds and bodies within the same space and time. This may include harmony, collision, overlap, confrontation, or mutual support.
Dai Jian is an artist from China with roots in contemporary dance, classical dance, and Martial Arts. He has created improvisations, performance installations, and visual art. Dai Jian began creating his own work alongside a professional dance performance career since he was 18 years old. In 1998 he was awarded at the National Dance Competition in China, and in 2000 he won the New Stars in Performing Arts from Guangzhou City (choreography & dancing) with his first solo creation. At New York-based Shen Wei Dance Arts in 2005. Trisha Brown Dance Company in 2008, And was Shen Wei's assistant for the opening ceremonies of the 2008 Beijing Olympics. In 2012 he has been invited to choreography the compulsory piece for Male solo for the Boston International Ballet Competition, And choreographed for Guang Dong Modern Dance Company. He also has collaborated with filmmaker Katrina McPherson, and significantly with Kirstie Simson and Michael Schumaker, visual artist Kimberly Mayhorn, Mimi Gerrard (video), Yin Mei, and Hou Ying. Guang Dong modern dance company And Jin Xing Dance Theater.
Elena Demyanenko is a Russian-born graduate of the Academy of Theatrical Arts (Moscow) and has been dancing and choreographing in New York City since 2001. She was a member of Stephen Petronio Company from 2003-2008, followed by working with Trisha Brown Dance Company from 2009-2012. For the past few years Elena has worked simultaneously on dance films. In 2007 she was the recipient of EMPAC Dance Movies Commission as well as being nominated for the 2009 Dance on Camera Jury Prize for her work on Kino Eye. In 2009 she performed in Martha Clarke's production of Garden of Earthly Delights at Minetta Lane Theater and in 2011 appeared as guest artist in Continuous Replay with Bill T. Jones/Arnie Zane Company. As a recipient of a Jerome Robbins New Essential Works (NEW) Fellowship for the creation of her new work, Elena premiered Disparate Bodies with Joe Poulson at the Baryshnikov Arts Center in 2011. Her previous works have been shown at Movement Research at Judson Church, Dance New Amsterdam, Dixon Place, Red Bean Theater, Wow Theater, Baryshnikov Arts Center, and 'Architecture of Movement' Festival, Yaroslavl, Russia.