Workshops for the curious, creative adult: CREATING SPACE @ BAX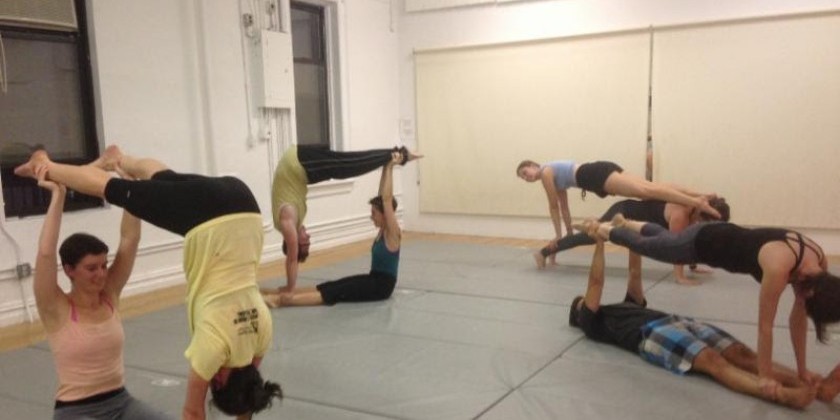 Company:
BAX | BROOKLYN ARTS EXCHANGE
Creating Space provides opportunities to support and develop artists of all races, backgrounds, cultures, sexual orientations, gender identities and aesthetic traditions.

Adult Ballez
Thursdays | 7:00-8:30 pm
January 24-March 14
Single class $14; 5-class card $60

Adult Ballez is an engaging, connective, joyful and generous intervention into the standard cis heteronormative, patriarchal and exclusive culture of ballet class. Adult Ballez class reclaims the joy, power, and beauty of ballet, and banishes the rest. 


Pleasure Practice
Once a month | 7:00-10:00 pm
January 27, February 24, March 24, April 21, May 19
Donation based

This practice/workshop/ritual is an invitation to experience and share in community achugar's practice developed through years of making performances as a tool for liberating ourselves from presupposed ways of being in our bodies and allowing a more liberated and utopian future self to emerge. Via this practice we investigate ways of uncovering what's already present (but perhaps repressed or suppressed/oppressed) in ourselves, and how to create the conditions to let it manifest and appear on its own. 
 

ThIS Body Tumbles, Dances, and Partners
 (Community Class)
February 28th | 6:30-8:30pm
$20/person

An upbeat, judgement-free and social class for all people of all genders, sexualities, body types and levels that uses dance, tumbling and partner acrobatics to build strength, flexibility and coordination.

Exploring various levels of cartwheeling, handstands/hand-balancing, rolling and weight sharing one will gain communication skills and confidence in relying on one's own body as well as trusting that of a partner(s). We will work to develop confidence and community by creating movement TOGETHER. We will work to individually challenge ourselves at our own pace to move in new and exciting ways. ALL LEVELS WELCOME. This class was developed at BAX through its Creating Space program

Theater to the People 
Mondays | 7-9 pm
March 4 - April 8, 2019
Showing: Saturday, April 13th, 7-9pm

A theater-making class open to adults (18+) of all levels of skill and experience, with a special focus on how the act of creative play can be a form of self-care and self-awareness. Being an adult in our society often requires the dulling of sensations, thoughts, and images that we think of as "unproductive" to our multi-tasking lives. Sometime our imaginations live within the limits of our cellphones. This workshop encourages all participants to release their imaginations and reconnect with their human essence through creative practice.