World Premiere Dances by Satellite Collective, BAM Fisher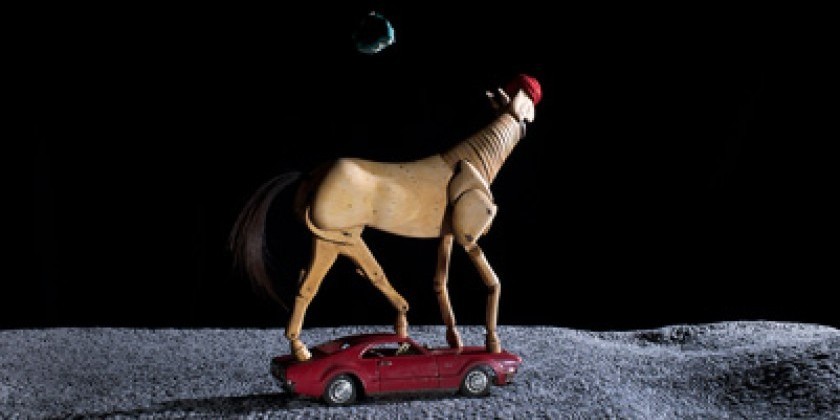 Company:
Satellite Collective
"Twin Star Event", short film by Lora Robertson, 2013


SATELLITE COLLECTIVE Presents
Five New Interdisciplinary Works at BAM FISHER
Including Two World Premieres Dances:
Emergence, Choreographed by Esmé Boyce
and
Rituals, Choreographed by Manuel Vignoulle
May 16 + 17 at 8 pm
New York, NY, April 24, 2014 – Satellite Collective, a collaborative arts incubator focused on creating cutting edge works of interdisciplinary performance, will present two evenings of new work, on May 16 at 17 at 8 pm at Brooklyn Academy of Music's BAM Fisher.  Drawing together choreographers, composers, visual artists, writers, filmmakers, designers, and photographers, Satellite Collective offers an innovative vision of how art forms align. The performances will feature five new works by the company's 27 artists, and will include two world premiere modern dance works, a short-motion film, a spoken word piece and a solo cello composition.
The performances will feature the premiere of two modern dance works: Rituals, choreographed by Manuel Vignoulle and Emergence, choreographed by Esmé Boyce.  Both works have original music composed and performed by the Satellite Ensemble under the direction of Nick Jaina, with visual design by Lora Robertson and Kevin Draper. The evening also includes a short stop-motion film by Robertson with a score by Ellis Ludwig-Leone; a performance work by Nathan Langston with photography by Casey Kelbaugh; and a solo cello composition by Bill Ryan.
Satellite Collective is a New York based arts non-profit, committed to generating interdisciplinary works of performance and publication. Founded in 2009, Satellite Collective has produced three full-length ballets with members of the New York City Ballet, two modern dance works, two animated short films, over three hours of original composition, and more than 100 works of visual art.
Performances are Friday, May 16 and Saturday, May 17 at 8 pm. Tickets range from $24 - $35, and are available online at http://www.BAM.org/dance/2014/satellite-collective.  BAM Fisher is located at 321 Ashland Place, Brooklyn.  Subways: B, D, N, Q, R, 2, 3, 4, or 5 train to Atlantic Avenue/Barclays Center.
For more information, visit http://satellitecollective.org/